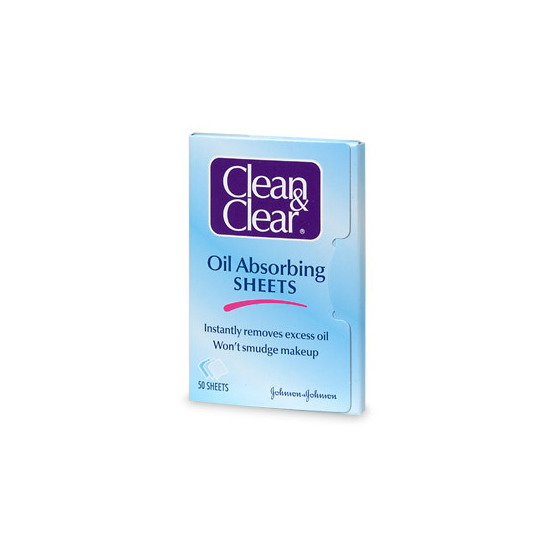 Rollover image to zoom
Reviews

Worth the price for sure.
These are a bit more expensive than a lot of other blotting papers, but they are the best I've used. The absorb all of the excess oil on your skin keeping you from being super shiny. If you have really oily skin and you use these after your face gets really oily they WILL smear your make up though. But that's not really the papers' fault so much as it's just the oil making the make up smear. And another thing, these aren't really made of paper like other blotting type things, these are made from some kind of really soft flexible material that is way more absorbing than normal blotting papers.

I love it!
These are the most amazing little sheets ever yu take one dab on your face and the oils are gone i have the special hello kitty addition and i have fallen in love with them because there a life saver for your skin and i can not have anything better then these tiny sheets:)

Perfect
They are extremely affordable for me and they do exactly what they're supposed to! I really enjoy Clean and Clear products and I feel like they do the est work for the skin! The only complaint I have is that it will smear your eyemakeup/eyeliner. So, you have to be careful when blotting near your winged liner/cat eye liner because it will smudge. Beyond that.... it's an almost perfect product!

Lovely!
I could seriously talk about this product for-freaking-ever. These Clean&Clear Oil Absorbing Sheets are the best thing ever! I have really oily skin and I feel like I'm constantly using these. The sheets are small, but they come in handy when you need them on-the-go. The sheets are very smooth and I have never had an issue with them taking off my makeup. There is one problem though, and that is the price. I bought mine at Walgreens for about 4.00$ on a special sale. Usually they are 6.00$ or more, which totally sucks, especially because there is only 50 sheets. Overall though, they are amazing, They absorb oil like no tomorrow and I highly reccommend them! (: xx

Legit!
These sheets are especially handy when you don't have enough room in your purse (i.e. using a wristlet, or wearing a clutch for a night out.)
I have to carry the entire package with me because once I bust one of these puppies out, I am actually peer pressured to share them haha. No joke. The fellas like to use them too.
I don't have very oily skin, but like I mentioned earlier, they are very useful. I don't have to include any powder or tissues in my purse. I usually don't like Clean & Clear products, but I am very fond of this particular one. I gave this product one less star because I tried the generic CVS brand; they work just as well, for a significantly lesser price. Sorry, Johnson & Johnson.

Can't believe this will be the first review!
These sheets are really good at absorbing oil. I have really oily skin so this is a huge plus that they actually work. The only downsides are the price for the amount of sheets that come in the package and two the sheets are too small. Other than that I like this product, but I haven't repurchased.
---