Makeup Dissolving Facial Cleansing Wipes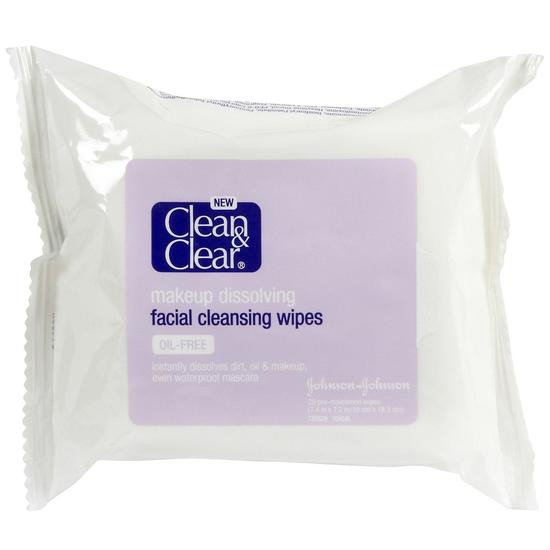 Rollover image to zoom
Reviews

Claire-Louise D.
Mar 01, 2013
I use this product to remove my makeup every night. It really isn't for someone who wants to skip washing their face. It does leave your skin a little greasy and I always wash my face regularly after using the whips. Waterproof mascara is a little hard to get off with these, but hey it is waterproof mascara it's going to be hard to get off with anything you use.

I've only purhased these once and just ran out in the last few days, but I LOVE them. Of course I don't know that there's any product like this that removes absolutely every little trace of makeup on your face, it's a given that you will still have to do your regular cleansing/care regimen. BUT, when I used these before washing my face, I didn't leave all the makeup residue behind on towels that I always seems to (which drives me batty) I'd definitely use these again. I also thought the smell was pleasant and they didn't appear to aggitate my sensitive, acne-prone skin, either.

Official Stina D.
Nov 30, 2011
LET'S GET CLEAN
I went camping a few months ago & wanted to get wipes for my face so that everyday before bed, I could wipe my face clean from all the dirt & grunge. This was my first time using it & I fell in love with instantly! It wiped everything off but was still gentle to my sensitive skin. I did have to use a moisturizer afterwards though to keep my face nice & moist.

Iffy product
When I first tried these wipes I was in love with how quick they wiped my makeup off. After using them for the 3rd time (third package), I came to the realization that I don't like them and for the following reasons:
- The cloths are too big and there is to much product on 1 wipe leaving my face sticky and oily looking. - The packages are too small - The break me out (I noticed it more on the 3rd package)
Wont be buying these again. I will stick to baby wipes lol.

Wasnt the best
This product left my face feeling greasy like I needed to wash my face. I do not recommend this to anyone with oily skin or who brakes out easy. Biore makes better face wipes for people who worry about acne.
---