Plus Sonic Skin Cleansing For Face & Body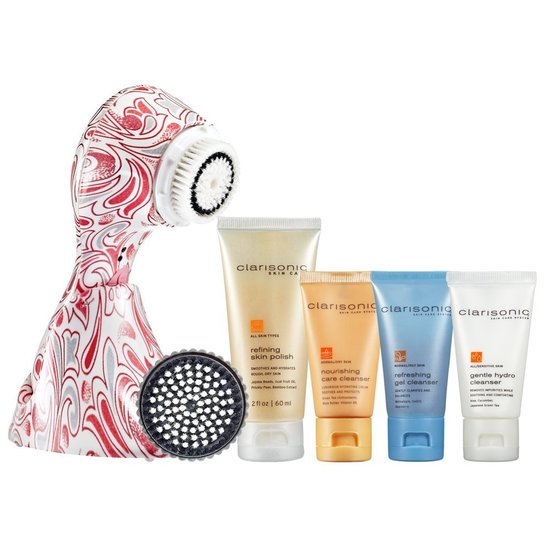 Rollover image to zoom
Reviews

Best Beauty Tool for Skin!!
I've had mine for over 3 years now and it still works GREAT! I ABSOLUTELY love the body attachment especially in the summer time when you're using SPF and Oils etc. Nothing could get all that gunk off my skin except the Clarisonic!
I love the different modes you can adjust the intensity too, as well as the different types of brush heads that are available. I have both just incase! You can tell an IMMEDIATE difference after using this in one use.
My medical esthetician used this on me the first time and I was AMAZED at how clean (not stripped) my skin was. This also helps all those expensive creams/lotions/serums you use to absorb fully into the skin.
I'm currently using Retin-A due to my gross acne and dull skin (that's another story).. My Clarisonic is my best friend right now, it helps buff away the dead skin to show my new beautiful off!

At first I didn't know if I was going to keep it, I liked how it had a timer that let me know how long to wash my face, (I have mild OCD) and the vibrations were relaxing, but my chin started breaking out like CRAZY! Well I was on Beautylish and I came across an article about the Clarisonic and one of the members stated that she was an esthetician and that your skin might break out for the first few weeks because the Clarisonic is purging the skin. I also thought it might be best to switch my brush head to the sensitive one and just use the deep pore brush head twice a week. Now my skin looks better than ever and I am happy I didn't return my handy Clarisonic, even the post blemish marks that use to last forever seem to be fading away fast. I have only used the body brush head a few times and I like that as well, but I think I would have been fine with just a normal Clarisonic. Now if the Clarisonic Plus is out of your price range you should think about the Clarisonic Mia
---