CLARISONIC Skincare System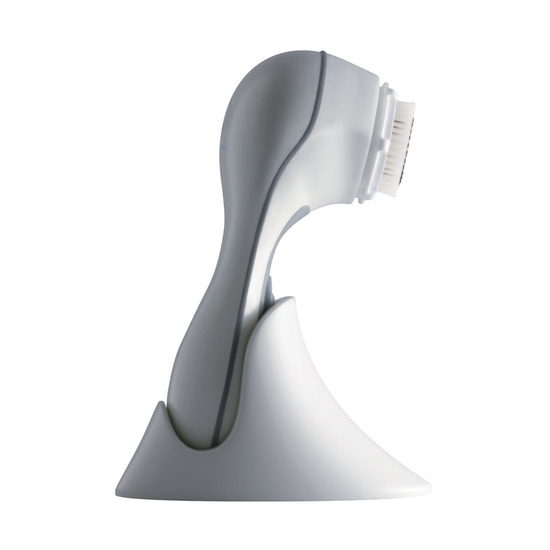 Rollover image to zoom
Reviews

The ultimate cleansing tool.
I was originally dubious about using this cleansing tool at all, because I expected it would be too harsh for my sensitive, fragile skin and I usually prefer to avoid manual exfoliating products. However, my therapist ensured me this unit is not a manual exfoliator, it's actually a cleansing device and recommended I use it with a Delicate Replacement Brush Head, instead of the original attachment, making it perfectly safe, even for those with the most sensitive or traumatic skin. Initially, I was just loaning this unit, but ended up being literally blown away by how it made such a significant difference to the overall well being of my skin in that short space of time, so much so, that I decided to buy it and intergrate it into my PM skin care regime. While I am confident that this until cleans my skin better than anything else I have ever tried, I was not ready to part ways with my regular, ever faithful glycolic cleanser either. I appreciate the cleanser because it has supplementary perks that my skin will advantage from, making it optimal in my anti-ageing skin care prescription. In a bit of a pickle and unable to make a decision one way or the other, I decided why not alternate the two? The more I thought about it, this was the perfect solution as they would actually compliment each other nicely, if used modestly. Therefore, I now use the Clarisonic PRO Sonic Skin Cleansing System one night and my ASAP Daily Facial Cleanser the following, subsequently, to indulge me with the best of both worlds. After 9 months of continued, regular use, I have noticed a visible reduction in the appearance of the enlarged pores around my nose, which don't get clogged up anymore, hence blackheads have become a rare occurrence. I have a much clearer, brighter skin tone that is more uniform in colour and the facial redness I use to suffer from has practically vanished. The surface of my skin has smoothed out in texture, feeling firmer and more resilient, whilst my purified pores don't produce as much oil, staying in balance so I don't have much worry about always sporting greasy skin (or, as I always claim; my skin doesn't look like I just jumped out of the deep fryer, LOL). It's amazing, but this product alone, actually has produced such a big improvement to so many of my ongoing concerns, which is why it easily earned a permanent home in my beauty ritual.

Fun & Effective
I use the Clarisonic Pro in all of my facials at work. Not only does it help prep the skin to help it respond and absorb the products I use, my clients love the way it feels on their face! I can use it with whatever cleanser the client needs and afterwards, it's super easy to clean and keep cleaned!
---