Crackle Metals Collection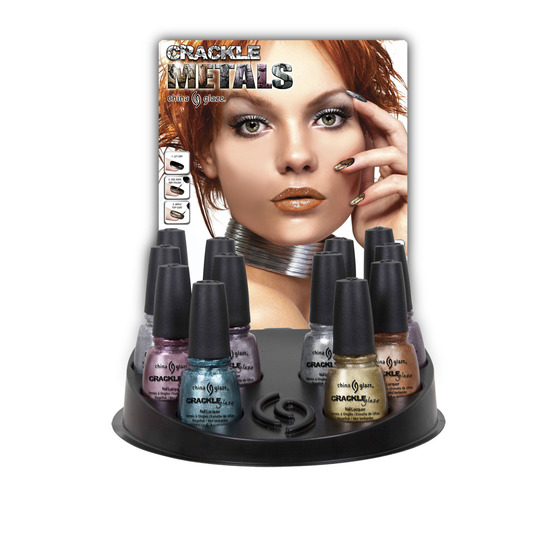 Rollover image to zoom
Reviews
I bought the "Crushed Candy" in the Crackle series and it works so well and i didnt have any problems applying it. I love the brush too, I personally think by far China Glaze is the best nail polish! It also depends on the how thick or thin the layers you put on are because it gives you different kinds of cracks, i usually put on 2 thin coats but you have to work fast because it dries pretty quick but by far its one of the best nail polishes out there!

No Longer Available D.
Oct 21, 2011
Metallics are in for the Fall Season!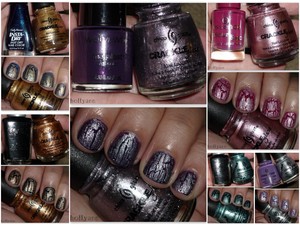 I have all the colors from this collection and the first set of Crackle polishes they came out with. I am loving these much more! I to use these polishes with creme finish polishes. They dry to a matte yet sparkly finish. I didn't have any problems with applying them. They dried pretty quick too! Depending on the thickness or thinness layer you put on gives you different results. Thinner coat, thinker cracks. Thicker coats, thicker cracks. I would recommend these if you are not wanting to pay for the price of the OPI Shatter polishes. Especially if you love metallic shades!

Love the look, but a bit sheer
I bought this in Oxidized Aqua just because it was such a cool unique color. I do love the color, and these do crackle nicely, but the problem I have with it is that the color is so sheer, it's very easy to see the base polish beneath the crackle. I think these would work best over a plain black creme polish, and not the foils that I want to put them over.
---