Vitalumiere Aqua Foundation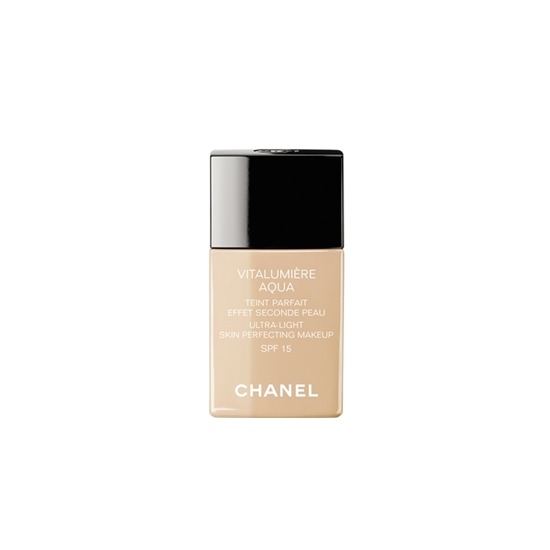 Rollover image to zoom
Reviews

Stephanie H.
Oct 31, 2011
Flawless Foundation!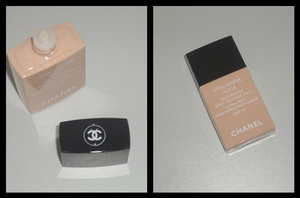 I am so excited to have this foundation. From the day I first started using it. I couldn't believe how well this light weight foundation covers. It is like no other foundation out there on the market. Usually to get this kind of coverage from other foundations you have to buff it on, or stipple it on, or layer it. Then it looks great in photos but not in person. The directions to this foundation tells you to use your fingers..no brushes or sponges it feels like no other foundation I have ever tried. I can't even describe the consistency. It literally feels like silky water! Weird but so true. I love the radiance that it gives my skin. The only way I can describe it.....my skin but better! Flawless! Worth every penny!

Best liquid foundation ever!
I have used liquid foundations in the past (usually Dior or Elizabeth Arden) but nothing compares to this! My tone is beige and it matches my skin almost exactly. It glides on seamlessly and doesn't seem to clog my pores. It is very light weight and moisturizing. The only downside is that you have to give it a good shake before applying because it comes out like oily water otherwise. Smells pleasant. Would definitely recommend.
NB. My skin type is more dry than oily nowadays.

Everyday Makeup Staple
This product is just amazing. So incredibly natural and light because of the watery texture, it makes it really easy to use everyday. My pores tend to clog quite quickly so I know right away what products I can and cannot use on a daily bases, but I can use this foundation 7 days a week without clogged pores or breakouts. The coverage is quite sheer, but it evens out my skintone as if it really were my natural skin. It gives off a gorgeous, slightly dewy look, so if you have overly oily skin, I would say skip this even though it is water based. I do still have to use concealer over it, but not nearly as heavily. Oh and the smell is HEAVENLY!
The only thing you should be aware of is if you have dry, flaky skin it'll show because of the light and sheer texture. I noticed in the winter months I had to make sure I was well moisturized on my skin because it tended to exacerbate any flakiness or dryness.

My Favorite Foundation Ever!
I'm obsessed with this stuff. While it's WAY expensive, for me, it's WAY worth it. The finish is very natural looking, not too dewy and not to matte. It's very lightweight, but the coverage is awsome and the lasting power is amazing. I'm a MAC NC35 and I bought this in B40 Desert Beige. It's unlike any foundation I've ever tried. I don't know if I'll ever love a foundation the way I love this little guy.

This has quickly become my go to foundation.
I have been using this foundation often on for the past five months. I love the way it covers the redness in my skin while still feeling very light. While I still need concealer for trouble spots this takes care of most of it. My skin tends to be rather oily in the T-zone, and I find blotting papers and necessity. This foundation however did a pretty good job staying put. I was also pleasantly surprised when I went to purchase it that while it is still up there in price it wasn't quite as hefty as some of the other Chanel foundations. I found it to be more on par with Lancome and Bobbi Brown. You do have to give this product a good shake, and that might cause some problems as you get to the bottom of the bottle. I'll try to remember to update this post when I get to that point in my bottle. While I found mine at Nordstrom it can also be purchased directly from Chanel for $45. It comes in 10 different shades, five pink tone and five beige tone. You might find the selection limiting but it's worth checking out in case you do find a good match.

didn't work for me
i was really excited to try out this foundation since I had heard such great reviews on youtube about it. however I wasn't a fan. I have oily skin and this did nothing to try to help that out. it was also too light of coverage for me. wasn't what I was looking for, however that is not to say it will work for others.

Too Irritating
The amount of alcohol in this foundation has the potential to cause irritation and free-radical damage, which hurts skin's healing process and its ability to produce healthy collagen. Between the alcohol, fragrance, and one of the sunscreen actives, this foundation stands a good chance of causing irritation. It is a poor choice for sensitive skin.

Worth every Penny
Amazing formula as to be expected from Chanel, but wow oh wow. This stuff is magic in a bottle. To those who are not familiar with Chanel products, they are heavily scented, so if you don't like that, do not invest the $50 on this product. Anyway, it is water-based and should not be applied with anything but the fingers (at your discretion) this worked best for me. It blends better than almost every foundation I've ever tried and looks very natural and even. For those who are scared about the price, it honestly is worth it. The difference in quality from this to any drugstore foundation is unbelievable. You don't need much, and in the long run you'll probably spend more on multiple products trying to find one that performs as well as this.

I was introduced to this lightweight foundation and it smells really great! I was quite hesitant because of the price and it comes in a small bottle. It lasts me for 4-5 months and when used with a foundation brush, it has this 'glow' to it. However, its more suitable for people who really love the au naturel, 'dewy' look and doesn't have much coverage if you're looking for a foundation that is able to cover spots. :) xx
---