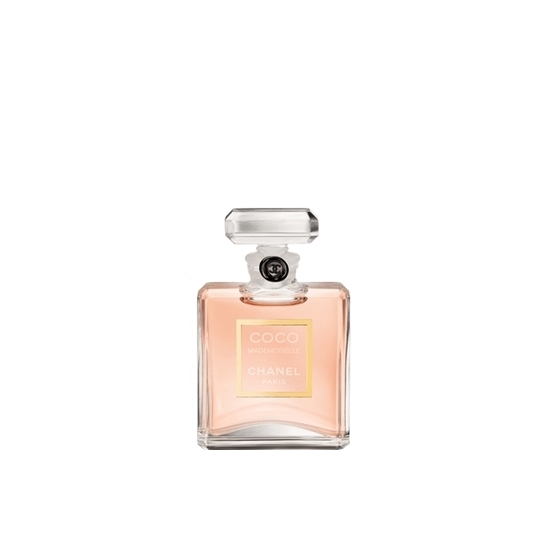 Rollover image to zoom
Reviews

Gorgeous smell, can be for a fancy occasion or every day Soooo lovely and can't help but spray it every day (quite addictive haha) Works well with other fragrances too

Woman-y (as opposed to 'girly')
This is the most woman-y (as opposed to 'girly') scent I own! I used to only wear Vera Wang Princess (for evenings) and DKNY's Limited Edition Cherry Blossom thing (as my 'day scent') but [IMHO] this is suitable as both a day/evening perfume, and it lasts all day (so it's good for a long days). It's also very seductress-y and gets you in the mood to seduce people (not that I seduce that many men in real life, I'm just saying it makes one want to go, "MEOOOW!" *Puuurs*). And makes me behave slightly more grown-up and old-fashioned and sassy-classy too. It's the second most grown-up perfume I own after Armani Code.

I received this as a gift a while ago. I did not find it completely unpleasant exactly, but it is not for me. it must be the patchouli. I have never been a fan of that note. it just smells dirty. I do get to like it better after it develops on the skin for some time, but it is not a fragrance I like. the bottle is beautiful and the scent has medium staying power.

Twist and Spray is Genius
This little beauty is absolutely perfect if you're a social butterfly and are always on the go. The 20ml refills are the ideal size especially if you're jetting off on holiday for a week or so. Those atomisers are cute and dinky but let's be honest, they're worth a couple of sprays before you have to go through the arduous process of refilling them. Great for the odd night out but nothing more than that. The beauty of the twist and spray is that you can chuck it in your handbag, make-up bag or suitcase and not worry about the lid coming off, spillage or, god forbid, the glass shattering all over your bag and wasting those precious, often expensive drops of loveliness. I always keep mine handy for weekends away or longer travel stints, choosing to use my larger glass bottles of perfume at home. The twist and spray feature is pure ergonomic genius and just feels so utterly chic but practical at the same time.
As a personal preference, I prefer to Eau de Toilette over the Eau de Parfum – it's much lighter and breezier and better suited to younger women. As much as I want to adore Chanel No. 5, I simply cannot come round to its strong, grown-up scent. Perhaps in a decade or so I'll feel different. The scent is fresh and feminine – I don't get on well with sickly sweet perfumes at all – this one is beautifully balanced and smells delightful as soon as you spray it onto your skin or into the air. I find some perfumes are too heavy and strong on the initial spray and take time to settle and mellow – this isn't one of them!
As with all Chanel products, the packaging is classic and classy. Pearly white with a nozzle of gorgeous gold embossed with the back to back 'c' logo that exudes expensive, the whole product really is to die for. Re-filling is simple and hassle-free.

Emma-Louise W.
Feb 21, 2013
My boyfriend brought this for me 3years ago, it's been my favourite perfume ever since! You don't have to spray alot and it lasts all day i can still smell this hours after i've sprayed it! The scent is girly and sweet. I'm always complemented when i wear this. My dad brought me the eau de toilette & it doesn't last as long so i'd definatekly recommend buying the actual perfume. This product brings a huge smile to my face when i recieve it as a present :)

My Fiance bought this for my over christmas and I have been wearing it every single day. After they discontinuedMiss Dior Cherie I thought that I would never find a perfume that I liked just as much,then this came into my life and I could not be any happier. I love it so much because it has that older,sexier, scent to it like Miss Dior had and it doesn't make me feel like I am 13 again like most perfumes do to me. He bought me the gift set that also comes with the lotion and find it just as appealing as the perfume itself. I love both of them and will never not be wearing this perfume!
---