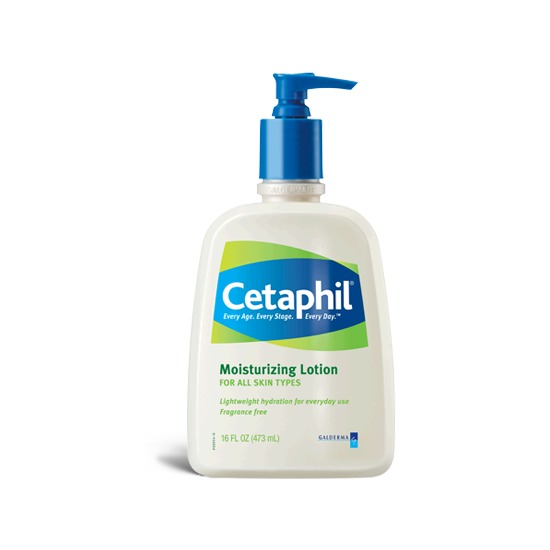 Rollover image to zoom
Reviews

Great for very dry, dehydrated skin.
I have easily irritated, insaaaanely dry skin. To the point where most days I don't put on make up because most foundations flake and crack on me so terribly. A friend of mine gave this to me on the off chance that I would like it better than she did (she has very oily skin). After the first few times of using this as a face moisturizer I was absolutely floored! I have tried so many moisturizers and nothing works for me as well as this does. I definitely would not suggest this if you have oily skin, because it does leave the skin feeling slightly tacky and dewy. I don't mind this because with my skin that is something that I need. It makes my skin look smooth and healthy. I seriously love this stuff so much.

I really love this stuff and it's by far the best lotion I've used. A little goes a REALLY long way though, so I try to take only a pea sized amount at a time. Unfortunately, the pump doesn't always agree with that measurement- but that just means extra lotion for my elbows, and hands! Typically, I dab this on right out of the shower or right after washing my face,while my skin is still warm/damp. I find that the lotion absorbs better, and goes on smoother. If there's any excess that I can't navigate to my neck area or decolletage, I just remove it with a clean cotton swab, or facial cloth-similarly to how one would remove a cold cream or face mask. It works like a charm. My skin is perfectly moisturized, isn't oily and feels soft and smooth!

Love it!
This lotion makes my skin feel absolutely amazing when it feels tight (after washing it/a long day in the cold or sun). I get tiny flakes on my right cheek and the bridge of my nose all the time, for what ever reason, and I exfoliate a tiny bit and use this and the flakes stay away for the rest of the day!
Definitley recommend this product!

this is a pretty good moisturizer. I decided to give it a try because I had another moisturizer from them, but this one was cheaper and had way more product to it, so I decided to give it a try. I have combination skin, and I'd say this is an okay moisturizer, but more for those with drier skin. the reason I'm not giving this 5 stars is because it is so darn greasy! it just feels so heavy and oily on my skin! but since it is a heavier moisturizer, it's good for nighttime. probably wouldn't use it throughout the day or under makeup because it's so greasy! but other than that, it's a pretty good moisturizer.

I usually have combo/oily skin. But in the winter my skin takes a whole different direction and is very combination but get's very dry. I use this at night liberally after using a mask or cleanser, depending on what I have time to do. And it soaks right in but it is still a teeny tiny bit on the greasy side but it eventually tones down and your skin feels super soft. I also love that it's fragrance free. I'd rather it have no fragrance than and nasty smelly one, especially if it;s going on my face!! :)
---