Leave In Conditioning Repair Cream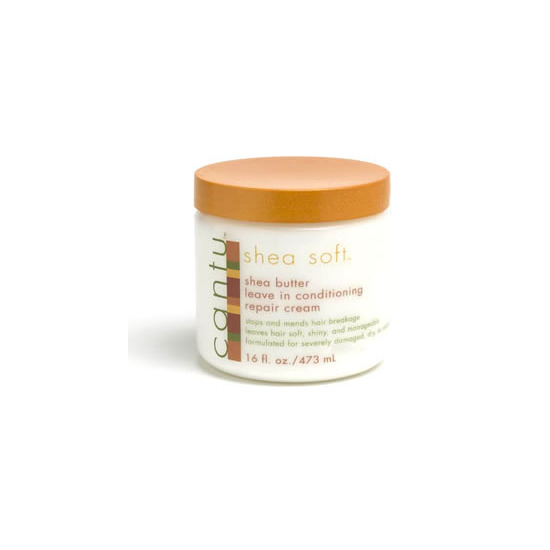 Rollover image to zoom
Reviews

amazing dollar general store deal..
ur hair will be so sof. luscious locks u will have when u discover this amazing hair conditioner. i used it and it is only a few bucks at dollar general in md. i am so amazed at how it healed my ruff dry over processed hair. it mended my split ends . i alternate between loreal sulfate free shampoo /conditioner and this shea butter hair mask!! luv it!! and so will u!!

FANTASTIC PRODUCT!!! <3
Absolutely love this cream..the smell, the texture, the way it makes my hair look and feel..it just turns me on lol it is sooo inexpensive and i even use on my baby girls hair. You can leave it in or rinse it out or both. It is def a must have in my hair care shelf!! ;-)

love it!!!
I bought this leave in because I needed something moisturizing for my hair quite urgently and that was inexpensive. I absolutely love this. It leaves my hair soft, frizz free, and it smells great. I use on my hair after washing and before I put on gel or mousse and my curls stay shiny, soft and bouncy all day long. Not to mention that one tub lasts months because you don't have to use too much. I highly recommend this product.

#Winning!
This has become my staple product since I've started my natural hair journey. It keeps my hair soft, moisturized, and smelling nice every day. I can take a container such as this size and use it for up to 4 months possibly. For me, that's really good! It's like food for my hair. If you're natural as well, try it girl! :)

At first I didn't like this product because it made my hair feel like strawy but thats because I would put alot on when really I didn't need that much. So now I put some on when I finish doing my hair ! and boy does this make your hair grow & it sure does repair your hair right away. All my friends were telling me how long my hair got & how did I grow it so fast. Well this product is the trick ! it is one of the products I LOVE ! .

Amazing
I love using this on my hair as a light protein leave-in after my shampoo days. Not only does it leave my hair soft, it makes my strands feel stronger and I have less breakage when I use this. The tub last a LONG time because you do not need a lot of product on your hair. If you have thick hair, I would suggest moisturizing in sections, then sealing in with your favorite natural oil. I use this along with my moisturizing spritz to keep a nice moisture/protein balance in my hair and my hair loves the combination of the two. This is definitely a staple in my hair regime and I will repurchase this as soon as my tub has completely run out.
---