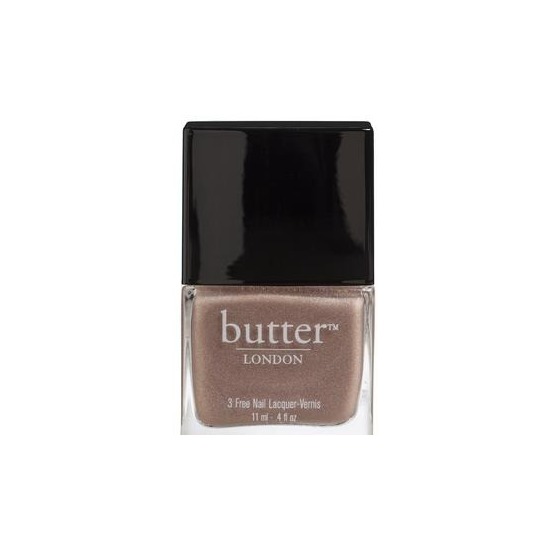 Rollover image to zoom
Reviews

When I'm feeling rather girly I like to slap this colour on, only 2 coats and I'm set! Looks really cute if you mix up your nails with white nail polish

Love it and it's friendly on the nails! Applied 2 coats and finished it off with Sally Hansen nail hardener! Works a treat!! For those wanting to show off their nails this is the colour to go for

Not worth the money
Um super expensive!!!! U get a lot of polish such is nice however I don't think it ends up looking good on my nails... Especially the glitter polishes !!! For that price glitter polishes should be able to not chip easily. Wish they had done more work with the product itself. Wonderful packaging though!

Margaret anne H.
Dec 24, 2013
Color Vernis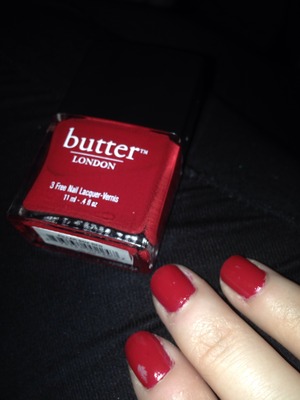 I purchased one of these to see how I liked it. I am glad to say these are if good quality, last longer than most non gel polishes. The only downside is the small brush size, I hope they have or are coming out with a larger brush to make application easier. I wanted a true red and this one is close but just not as bright as I wanted. I am going to purchase more of these as I hate chipped nails and I can rely on Butter London. I am excited to try out the other reds and the other colors. I would recommend.

I do like butter london and i picked up a lot the last time i saw a full shade selection. However, now that i've found different, more affordable brands, i won't come back to these. They're quite thick, like 'butter', but I'm not sure I like that. I enjoy the pigmentation but i have polishes with matching pigment levels but a thinner, more manageable consistency.

RicczBeautyBlabber X.
May 15, 2013
Trout Pout
I am obsessed with this color-color of my wedding. But the consistency was really thick and streaky but worth the work! I love other BL polishes def. in my top 5 polish brands

I LOVE THIS SHADE! It is such a pretty two tone. It isn't too dark so you can't see that it shifts colors in the light such as some of its competitors. Also, it goes on so easily, and I can look like I went to the salon when in actuality I just gave myself a home mani. It is perfect for amateur nail technicians like me. I admit that it may be a bit on the pricey side, but it is for sure worth the splurge.
---