Replenishing Lip Balm with Pomegranate Oil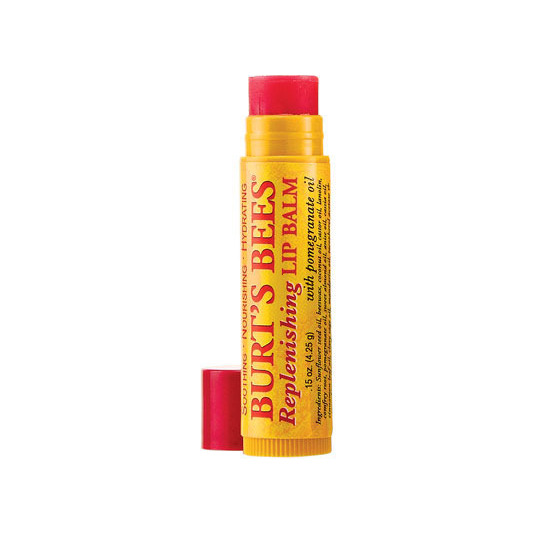 Rollover image to zoom
Reviews

Perfect Lip Balm
This lip balm will completwly revitalize your lips. It brings them back to life! I espexially love the slight berry color of this lip balm which would give me a sheer pink color on my lips. If you're going to buy any lip balm by Burts Bees it has to be this one! I always make sure I have this lip balm with me bcuz it saves my life. It moisturizes my lips even in its most dry state; I'm forever loyal to it.

LOVE IT!
The moisture stays and its pretty affordable. Best chapstick so far! Go grab it :) P.S I like that it contains natural ingredients and that it is against animal testing. Way to go.

Amazing!
I LOVE THIS LIP BALM! It makes my lips so moisturized and soft. It also gives a bit of color, which I love! All in all, I have to say, this has got to be the best lip balm I've ever tried and I would definitely recommend this to everyone!
---