Cranberry & Pomegranate Sugar Scrub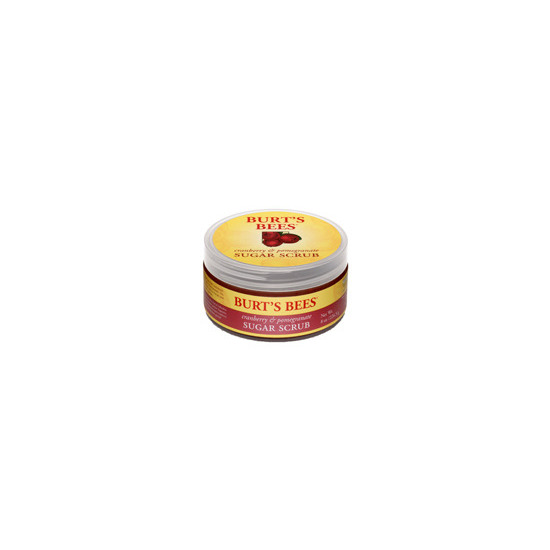 Rollover image to zoom
Reviews

I really like this scrub and will probably purchase it again. I kind of wish it was a little more scrubby or gritty feeling so you don't have to use so much each time. It smells really good, too.
It doesn't leave my shower slippery like it seems to do for some people.

smells delicious, will leave bathtub oily, so watch your step!
I love this scrub. I have super dry skin and the oil(s) in this really make me feel moisturized after getting out of the shower. My skin feels super smooth albeit a bit greasy too, but I don't mind that as much compared to feeling really dry and itchy. It will leave little pomegranate bits in your bathtub and leave the bottom of it slippery, so don't forget that for the next time you step in.
I've traveled with the tub and would not recommend that since a lot of the oil leaked into its ziplock bag.

Smells Wonderful!
I am addicted to body scrubs so I was very excited to try this one from Burt's Bees. I love that it is made with shea butter and other natural oils and does not contain mineral oil. It also contains real cranberry seeds which, along with the sugar, help to exfoliate. I love the wonderfully refreshing, fruity fragrance, too. I only wish that the jar was bigger, as it is not meant to be used sparingly and an 8oz container doesn't go very far.
http://freebeautysecrets.blogspot.com/
---