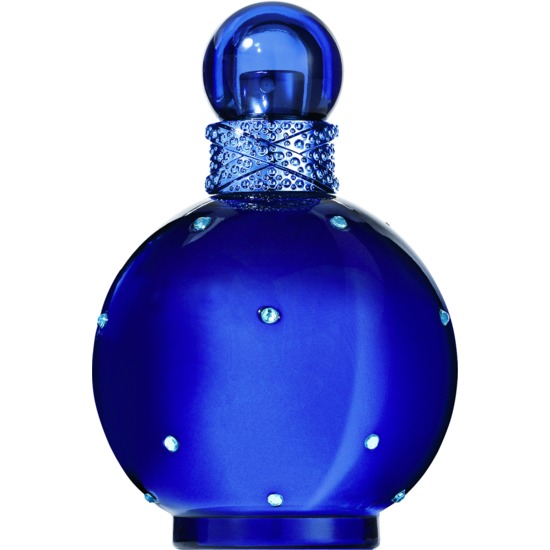 Rollover image to zoom
Reviews

Sweet yet Sexy
This is my favourite perfume. It's the one I will go back & purchase every time I run out. I prefer it to the original Fantasy because the sweetness is much more toned down, it can get a bit overwhelming with the other perfume but this is perfect. It's definitely a type of perfume you could wear on a date or just a night out with friends. More of a night time fragrance (I wear it during the day though!). It's basically really sweet/candy-like & a hint of fruitiness or floral (I can't tell lol) but I definitely recommend you try it out! (:

The price can be expensive but it is worth the smell so you can't go too wrong. It smells sweet and dark and I wear it for special occasions. It is gorgeous and I love that it is long lasting and I receive tons of compliments when I'm wearing it. You can even catch yourself being able to smell it during the day. Midnight is the best; definitely a repurchase.

HakaGlamz M.
Jul 24, 2013
For the price, its smells beautiful, I wear this everyday, I purchased this back in March of this year and I still have half a bottle. I find that it is not heavy, couple of sprays on the neck and away you go. I like the refreshing smell. GO Britney!

Ellie-May C.
Jun 03, 2013
I adore this...
Now this is one of my favourite perfumes because it smells so lovely. It is quite strong so i would only recommend a little bit at a time. i bought a massive bottle of this and so far i have been satisfied. the bottle looks mysterious and quite seductive. overall i would say this is a worthwhile purchase!

This smells EXACTLY like Whimsical by Anchor Blue...
My old HG perfume from highschool was called, "Whimsical" and was only found at Anchor Blue stores. It smelled EXACTLY like this! Then, it was discontinued, and lost to me forever... until I realized this was its EXACT dupe!
It is a bit embarassing to have a Britney perfume on my vanity, but I adore the smell. It brings back cherished memories on days I feel like using it in a casual environment. Of course... I guess it's not as embarassing, since I have the Sephora Hello Kitty Perfume [I'm such a sucker for the diffuser bottle!] and my Bvlgari Omnia Crystal.
The lasting power is incredible, but then so was my Whimsical's lasting power.

Stephanie H.
Nov 03, 2011
Sweet & Sultry!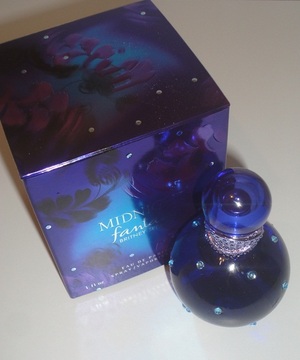 I like the mixture of scents in Midnight Fantasy. It has a hint of sweetness but then it has a more dominating sultry smell! It is still very girly and wearable. Not overpowering at all. It has very great lasting power. Which I love! The packaging is really cute like all of Britney Spears perfumes. I have been wearing this every other day. It is a great scent for Fall since it does carry that sultry more relaxed scent. I really love this and am so glad I got my hands on it!
---