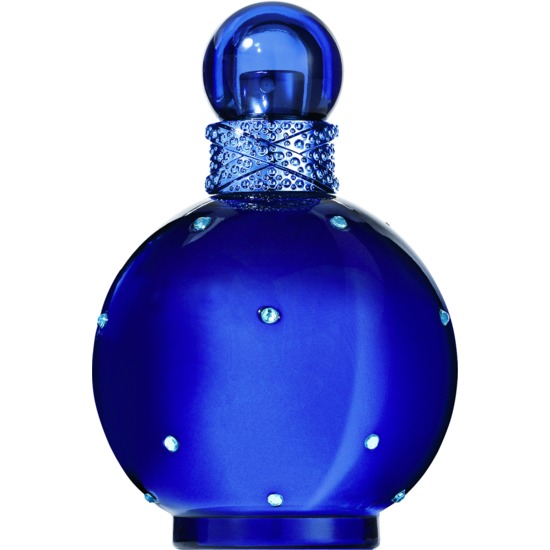 Rollover image to zoom
Reviews

The price can be expensive but it is worth the smell so you can't go too wrong. It smells sweet and dark and I wear it for special occasions. It is gorgeous and I love that it is long lasting and I receive tons of compliments when I'm wearing it. You can even catch yourself being able to smell it during the day. Midnight is the best; definitely a repurchase.

HakaGlamz M.
Jul 24, 2013
For the price, its smells beautiful, I wear this everyday, I purchased this back in March of this year and I still have half a bottle. I find that it is not heavy, couple of sprays on the neck and away you go. I like the refreshing smell. GO Britney!

I adore this...
Now this is one of my favourite perfumes because it smells so lovely. It is quite strong so i would only recommend a little bit at a time. i bought a massive bottle of this and so far i have been satisfied. the bottle looks mysterious and quite seductive. overall i would say this is a worthwhile purchase!

I bought the 3.3 oz dark blue bottle unsniffed due to high reviews from Shopper's Drug Mart for 19.99 cdn plus tax.
Top notes: black cherry & plum Middle notes: orchid, freesia, & iris Base notes:amber, musk, & vanilla
I'm no Britney fan, but I ADORE this long-lasting EDP!! It's definitely sweet but unique -very different from the strong synthetic sugary scent of Pink Sugar/the orig Fantasy/ even Fancy!
I feel innocent/seductive when wearing this unique fragrance. Can't stop sniffing my wrists.. It's really so irresistible! Highly recommended!

not disappointing
this perfume is more sultry than sweet. Britney Spears perfumes in general have not disappointed me and this one is no different. It's more of a perfume that you would wear on a night out and it's extremely sensual. However this is better for teenagers as it has a more flirty tone. It's very distinct so wherever you wear it: people will remember you!
---