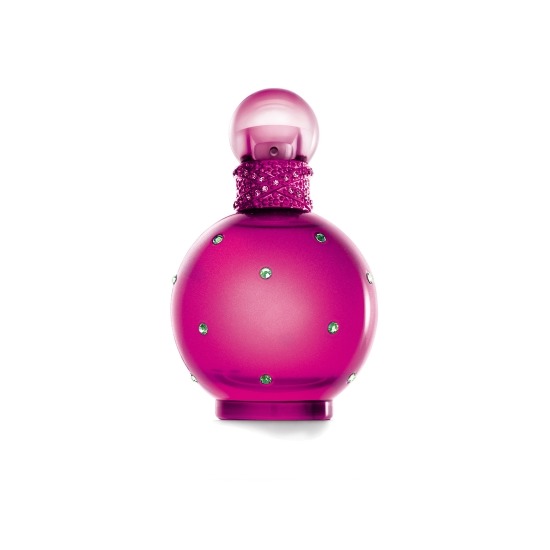 Rollover image to zoom
Reviews

My favourite scent!
I absolutely love this scent, but if you are a person who doesn't really like sweeter, sugary scents, you should probably pass on this. To me, it smells like cotton candy with maybe a little bit of vanilla, and that's what's appeasing to me. The bottle is very cute (my favourite colour is pink so I may be biased) but I often have issues with the sprayer popping off. That's a quick fix, though, so I'm not too concerned about it.

I like this fragrance. It has a cute and sweet smell, light. It opens with fruity mix of litchi, golden quince and kiwi. And the design is adorable as every single perfume of Britney Spears is. The price is worth it and it is long lasting. If you like a sweet smell you should definitely buy it :)

I love this scent! In my opinion it's one of the best perfumes out there, and not expensive. It's more of a summer scent because of the way it smells; like flowers and fruits.

Love!
This is one of my daily wears and it lasts so long! My jacket always smells like it, even if I hadn't put it on that day! It can be a little overpowering, especially if you're sensitive to smells but I love it and have gotten many compliments on it. Between Radiance, Circus, Fantasy, and Curious this is my 2nd favorite Britney Spears perfume, but it lasts longer than Radiance (my favorite)

Smells delicious
I got a sample of this perfume from my aunt. At first I was like why would I like her perfume? Then I smelled it and fell in love. It smells so good. It's amazing, I really want to get the full size soon!
---