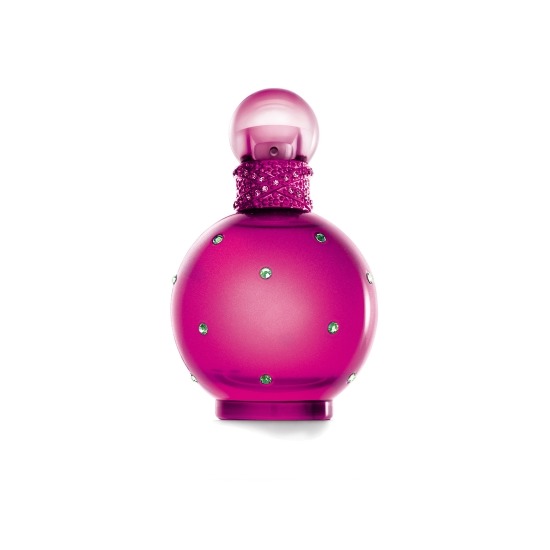 Rollover image to zoom
Reviews

Britney!!!!
I've been a huge fan of Britney's music for ever but after buying this perfume I'm more in love with her perfume! Everytime I wear it I get compliments! One squirt it all you need so even though I have the small one it lasts for ever! Highly recommend its my favorite out of ALL her scents!

I like to wear this perfume sometimes in the summer. It's a super sweet smell, like cotton candy (at least on me). I usually prefer a spicier scent and I feel like this perfume makes me "smell younger." That being said, it usually lasts a long time, and people recognize the scent when I wear it (I literally once had a boy sniff me and say, "Fantasy, Britney Spears.")

My favourite scent!
I absolutely love this scent, but if you are a person who doesn't really like sweeter, sugary scents, you should probably pass on this. To me, it smells like cotton candy with maybe a little bit of vanilla, and that's what's appeasing to me. The bottle is very cute (my favourite colour is pink so I may be biased) but I often have issues with the sprayer popping off. That's a quick fix, though, so I'm not too concerned about it.

I love this scent! In my opinion it's one of the best perfumes out there, and not expensive. It's more of a summer scent because of the way it smells; like flowers and fruits.

Love!
This is one of my daily wears and it lasts so long! My jacket always smells like it, even if I hadn't put it on that day! It can be a little overpowering, especially if you're sensitive to smells but I love it and have gotten many compliments on it. Between Radiance, Circus, Fantasy, and Curious this is my 2nd favorite Britney Spears perfume, but it lasts longer than Radiance (my favorite)
---