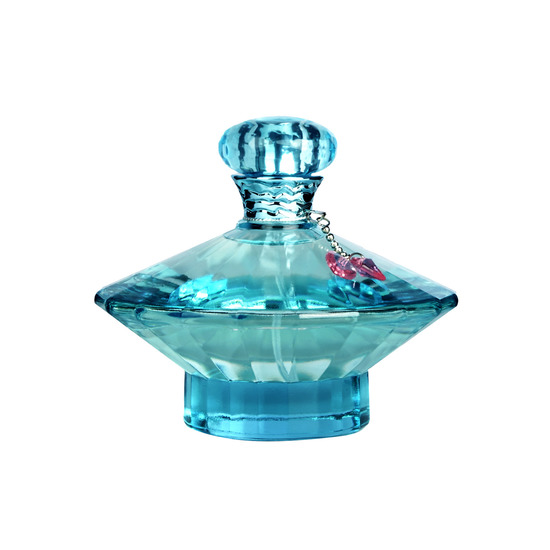 Rollover image to zoom
Reviews

Abryona rose M.
Oct 22, 2013
My FAVORITE perfume
I LOVE this fragrance! It is by far my favorite scent. It's not too strong, but lasts all day long....great for everyday wear.
I've been wearing it daily since I was 12, so it's great for teens. Especially now that you can get it in the cheaper body mist form.
I just all around love this fragrance.

One of the best perfumes out there
There are a lot of good celebrity fragrances out there, but Britney's Curious is definitely one of the best. I owned a small bottle and I wore this constantly. It smells so good!

Everyday Perfume
This isn't a strong perfume but it's great for everyday and the work place. I don't like wearing a strong perfume while going to work because it can cause headaches for so many. I love the scent of this. It makes me feel clean and it's not overpowering. I love the packaging because it looks so cute. I love this perfume because it is a work friendly perfume and it doesn't drive my boyfriend crazy like the other perfumes I've worn before.

Yes!
I wore this perfume for over a year I love it received it as a gift and purchased it myself once, I do wish I could wear it again. It's a beautiful scent, smells so good you could wear it anywhere work or school without attracting too much attention to yourself. I love this perfume!! <3

So Unique!
My mom recieved this as a gift and soon became tired of it (for whatever reason I do not know) She asked if I wanted it. I said "SURE!" Not even knowing what in the world it was! I soon sprayed it in my room and immediately fell in love with it! It's a unique floral scent that will never get old! I would recommend it to anybody who has a unique and modern sense of style. If you're more of a classical person I recommend something other than this!

Christina E.
Nov 25, 2012
Timeless Scent - 8 Years and Still a Favorite!!
I got this perfume when I was 12 or 13. It was the first perfume I owned and I loved it. I believe it is more of a "formal" scent, but suitable for every day use. It leans over to a more floral, crisp scent with a bit of musk. I've been through a lot of different perfumes and types of scents for the past 8 years but I still use this one. I believe it is a scent that can be used by any age.
---