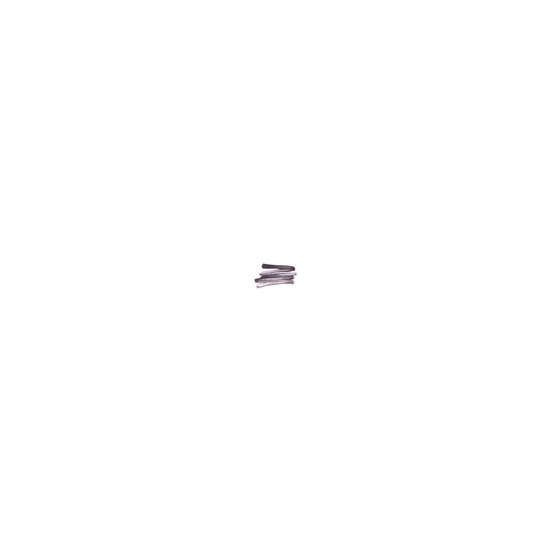 Rollover image to zoom
Reviews

I don't understand the hype
it doesn't mean that it is bad . but for this price I expected more than other brands. it does smudge on me after 3 or 4 hours.I have used many other cheap brands like half of this price and they work much better.but the color, I have to say very intense black.

The best
This had so much hype and I thought I had to try it. Yes it's all worth the hype! This is the easiest, creamiest gel liner I have ever used. It's almost mistake proof because you can fix the problem. This liner stays on all day on my eye for the top eyelid. I think this is HG gel liner hands down and I have tried many.

really good for everyday useage
this is really good. Its not too shimmery and its not like one of those really light eyeliners that you can't see very well unles its under dim light. But this one is definately my favorite and the reason is that its very normal and simple for everyday use and it makes you look simple

Another Great product!
I love this product, firstly because it just stays on my eyes and doesn't come off unless I use a make up remover. It makes doing eye liner so much easier and means I don't get it all down my face. With this you can be very precise but it also smudges into eye shadow to create a smoky eye brilliantly! My only problem is it does dry up so be very careful with the lid!

This gel liner doesn't come off..unless you use makeup remover! Seriously! I have it on from morning to night, and you can still see the precision of the liner as clearly as when you first applied it. I have walked outside when it was raining, and the liner stayed-only a tiny bit smudged. If weathers perfect, and you don't harass your eyes, it should definitely be long wearing. You need to apply it with a good brush though, otherwise you won't get that precision and smooth application. High recommended.

Good but bit smudgy
I like this product because it gives a thick black line and is pretty good, however I would say it smudges quite a lot especially on to the top of my eyelid, but if I'm going for a softer look it's perfect for waterline and bottom lash line, but overall I do prefer liquid :)
great for OILY EYES!
i have oily eyes, i dont know if it make sens for you or no lol. i tried so many brands from high end to drugstore but no one can beat this gel liner. since my eyes are oily, its really easy to smudge and the color will disappear really fast. when i tried it, i was like WOW! not being exaggerate but this is the product ive been waiting for, i will not say this is expensive because 1jar can last for 6months atleast, besides the formula is great! no more racoon eyes, smudge, easily dissapear. i will stick with this product, havent found anything good like this one, agree?

I think this is Bobbi Brown's best product- it goes on smooth, is really long-lasting and is easy to apply once you figure out how to do it. I'd definitely recommend investing in a nice angled liner brush for this.
My only complaint is that it seems to dry out in the pot after a few months.

Nights Out
This was my first gel eyeliner and it works amazingly well. Stays in place all day and adds the right amount to the brush. It doesn't cake and does not take very much to make an appearance...so this is an investment even for those who use lots of eyeliner. Must have.
---