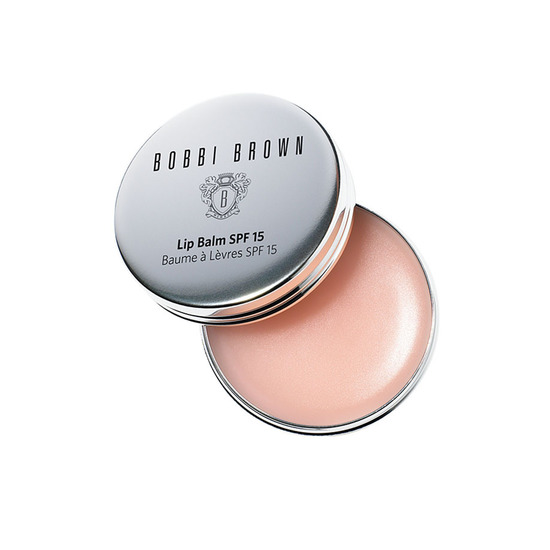 Rollover image to zoom
Reviews

Nu Nu Dollie N.
Aug 15, 2011
Worth the Splurge!
This has been my favorite lip balm since I was in high school! I live on the East Coast, so when fall comes around, it can not only get cold, but windy! & with the windy weather comes chapped lips! This balm melts right into the lips, and you can feel that it's been absorbed. It doesn't sit on top of your lips like other lip balms do. You can actually feel it doing good for your lips, because your lips are instantly moisturized and have that "healthy" look. It's non-greasy, and also doesn't have that heavy waxy feel like others. It goes on clear btw, so if you do choose to apply it before lipstick, it doesn't alter the color at all. :) Great when your lips need a little TLC, great to wear under lipstick, and since it comes in a big pot, it can last me over a year. So if you do that math, $17 is cheap because you're paying less than a $1 a month. A luxe product indeed, but soooo worth the splurge!

WOW.
I cannot agree more with the person below me. This product is amazing! It's not as popular as I thought it would be. It could possible be because of the price, but I think it is worth every cent. I have used so many lip balms, from C.O. Bigelow, to Rosebud salve, to Burt's Bees, but none of them compare. It also smells like cotton candy...bonus!

It's worth it.
I used to use Rosebud salve until I had this balm applied on me while getting my makeup done by my friend at the Bobbi Brown counter. Once he applied it on my lips, I felt like my lips instantly turned into butter. (Ok maybe that isn't so attractive, but they felt so great!) This balm is thick and creamy, but not greasy at all. It adds a natural shine to your lips but doesn't overdo the trick. I especially have a problem with dry lips in the colder seasons, but this balm really protects my lips from getting chapped and dry. And another great perk of this product is that it includes SPF!!! So whether it's protecting your lips from the cold wind or the brutal sun, this lip balm has every key ingredient to be there for you in both conditions!
It's by far my favorite lip conditioner. Although I think the price is a little ridiculous for a lip balm, for this product, every penny is worth it!

From heaven!
My all time lip balm favorite would be Kiehl's lip balm, but NOTHING is better than this one. It's sooo great to use in summer time because it has a SPF 15. It gives your lips this instant red/pink-ish colour, which is so a plus! I use this pretty much everyday, and reapply it a lot (not because it needs to be, but I loooove putting it on, lol), and it never rans out of this wonder lipbalm. I would really recommend it to everyone.

go out and get it now!
This lip balm is just amazing. I am a huge lip junkie and probably have tried everything out there but nothing compares to this. First it feels so amazing on your lips, not sticky and is so smooth. Second it smells amazing. I can't quite describe the scent, its like rosy vanilla sweetness but its not too over powering. Third this stuff stays on your lips like crazy, it truly is a great balm. Lastly it gives your lips a nice subtle shine and the container holds a lot of product. Go out and pick this up!

On my bedside table
This stays on to bedside table and when ever I need to moisturise my lips and this is perfect, it goes on light but feels very creamy. I've barely dented the top of my tin so know this will last me a while and I will definitely repurchase this.
---