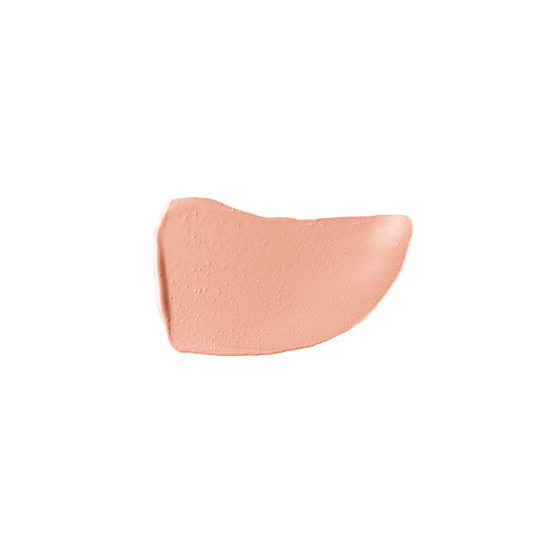 Rollover image to zoom
Reviews

Fountain of youth? :-)
****EDIT 8/22/13****
My review still stands as I wrote it below. I've gotten quite a few questions about creasing with this corrector and felt a need to reiterate the need to use a light hand when applying this to your dark spots and circles. This is not a concealer, but a neutralizer that works best with a concealer and light dusting of powder on top. I hope this helps! *****************************************************************************************
This corrector has been a tremendous help with covering up any dark spots and circles on my face. I must admit, I was skeptical about the results I was reading about in various review sites. I'm glad I decided to give this a try as it really works for me.
I apply this with my fingers and blend well. You don't need a lot of this product for it to work. I then apply a very light brush of concealer over the top and set with a light dusting of powder. It gives my face a more brightened look. I have not experienced any creasing with this....I've applied it both before and after foundation and it seems to work the same either way for me.
I've used a variety of concealers with this, it doesn't really matter which brands, the corrector does its job perfectly underneath. I have tried it alone underneath my B.B. cream and it helped to brighten up my look without leaving a heavy feel on my face.
With a full-coverage foundation, using this gives me a totally flawless face for special occasions or pictures.
It was a bit pricey, but it will last a very long time since I don't need a lot to get great results.

Great for Undereye!
I can't leave the house without at least putting on concealer for my dark under-eye circles. It's hard to find a good concealer as most of them just accentuate the area, making it more noticeable and unpleasant. This corrector was suggested to me at a Bobbi Brown counter at Macy's years ago and I still love to use this.
I use the Peach tone which works great for my olive skin. It's meant to color-correct, but I find that by doing so, it makes concealing so much easier. After applying and blending it under the eye, I'd use MAC's Studio Finish concealer to finish the look.

amazing neutralizer
i have been using this corrector for forever and absolutely love it ! it is a great neutralizer to cancel out darkness under the the eye and is a good first step to start with, and follow up with the creamy concealer. As much as I love this product, I do have problems with it ): it is a little too creamy and creases very quickly, it is also not very longwearing, and at MOST lasts only a few hours ):

By far my favorite under eye product
I have tried so many different products from drugstore to high end. I have heard so many good things about this and I never actually got it. Well a few months ago I was like alright Ill get it. I went to a CCO and it was only $15, best deal ever! I got it and immediently saw a difference and felll in love. I apply is with my fingers to warm it up and blend it and it just, it amazes me what makeup can do because this really shows the magic of makeup. I absolutly love this and I think in general Bobbi Brown makes the best concealers

What was I Thinking???
I actually purchased this a few months ago and today I decided to play with it for the first time. What in the world was I thinking in delaying its use?! This stuff is awesome. In store I had the rep apply it and it was flawless then and today doing it on my own it still remains to be a flawless product to have in my collection. The only drawback is that your undereye area must be moisturized with a rich eye cream or else the product will settle into the fine lines. I applied it with my concealer brush and then I used my ring finger to blend it in. A little goes a long way so it makes no sense to try and goop it all on.

I have for YEARS been searching for the perfect under eye concealer. I have unfortunately inherited my fathers dark circles, and for a long time now have been under the impression that it was something I was just going to have to deal with. I finally broke down and grabbed this product in Light Bisque, not expecting much from it and it has quickly become a part of my daily beauty routine for canceling out the blueness under my eyes. Totally worth the money in my opinion!
---