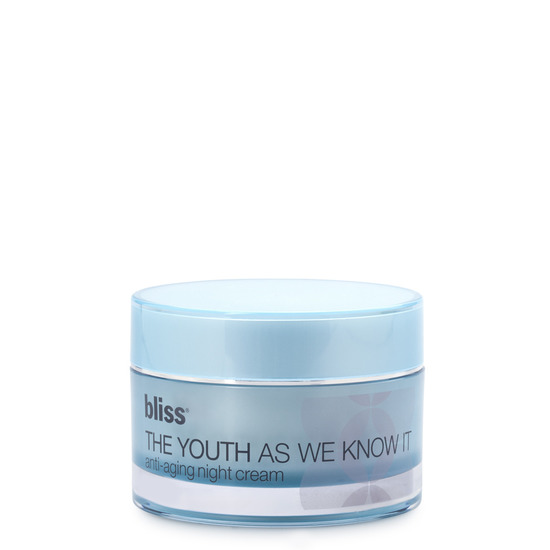 Rollover image to zoom
Reviews

Lovely cream, luscious and moisturizing with a slight citrus zing!
I got this as a pretty generous Sephora sample. I know you're supposed to think about anti-aging in your 20's I'm not super concerned about it. I apply sunscreen and try to keep my skin/body healthy, but I don't dread the concept of aging itself! That being said, I can't possibly say I saw results after only 4 or 5 applications, but I can say this is a really nice moisturizer! It makes me really want to try more Bliss products. The cream was super creamy and absorbed right away. It had a slight citrus scent but wasn't overwhelming- I need to be careful about scents because I'm sensitive to strong ones. If this was really great, I can't imagine how nice the other Bliss products are. I wouldn't buy this full sized, but I would definitely buy other Bliss products when the need arises, because based on how lovely this lotion was, Bliss has great quality skincare.

Picked this bad boy up at Sephora a few months back after trying a sample given to me by a client of mine. It's incredible. It's on the higher price end ($80), but you can't get better in quality and size. It's generally meant for women in their 20's (which,you should start practicing skin care at 16,if not sooner) to 30's. It's light in fragrance and very moisturizing. I have very VERY dry skin and it seems to be just enough moisture for me without being too greasy. Great for any skin type.

Awesome!!!
Went to sephora to just take a look at night creams since I don't have one and I should since I'm in my mid 20's :))) Got a sample of this moisturizer and it is amazing!! smells super nice and does a Awesome job!!! Wake up in the morning feeling fresh because my skin feels and looks actually really nice. Haven't used a night cream and I would definitely buy this even though it's almost 80.00 bucks lol :))) Awesome go get a sample and try it for yourself!! You will fall in love with it. Feels like whipped cream not greasy at all!! It's just amazing!! Bliss has amazing products!!! Try it girls you wont regret it!!
---