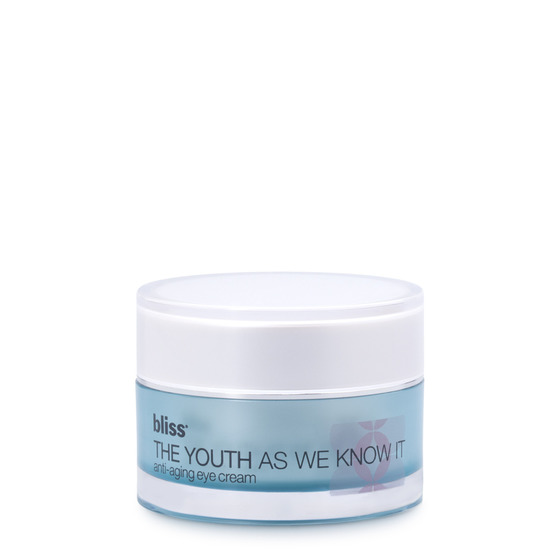 Rollover image to zoom
Reviews

I wanted to love it....
...but didn't. Using this product morning and night, I saw no improvement in my under eye circles (darkness, not bags), nor in the fine lines I have under my eyes.
In fact, once I'd put makeup on, after I began using this cream, I swear those lines looked a little worse than before! (at least this was my experience) Also, while the cream *seemed* to be great, in term of moisturizing the under eye area, again, under makeup I feel it under-performed and made the area look dryer than it had with my previous day cream.
This stuff would be good, in my opinion, as a night cream (as long as you don't have a circle issue, like myself). But I really wouldn't recommend it for daytime use (again, especially if you use concealer in the under eye area).

Nice lightweight eye cream
I quite like this eye cream. It feels very light on my eye area; it is not greasy or rich, and it is absorbed fast. They say this cream is supposed to brighten the eye area, and my biggest problems are dark circles and eye bags. Unfortunately, this eye cream falls short on that claim for me. I do not have any visible wrinkles in my eye area, but I also use this cream on my cheek wrinkles. I haven't seen any difference after three months using the cream, but hopefully it is helping -- I guess at the very least it is moisturizing those areas. As for the price, I would not spend $64 on this, or $79 on the new version (I am unsure if they changed something in the formula or just changed the packaging), if it performs the same. However, I did find this at my local Winners for CA$14, which I thought was a bargain, so I made sure to grab one. Last time I was there they were selling the new version for CA$24. All in all, this is a nice eye cream if you don't like anything heavy on your eye area, or if you're looking for a light moisturizer for daytime, although I do prefer to use this at night (during the day I prefer something with SPF). It is not miraculous, in my opinion, as I don't think any cream really is, but it is a fairly good cream for the eye area, particularly if you can get it for a lower price.

Nancy-Lee C.
Dec 19, 2010
i'm on my 5th jar!
i will not buy anything else. this is the most amazing product that i have ever used on my eyes. it does not run, it is not greasy, it sinks right in to my skin providing the perfect amount of moisture. it is super expensive and i don't need to look younger but i use this as a preventative measure. trust me, this is worth every penny. and it is a big jar, you use a little in the morning and evening and it will lasts about 4 months!
---