88 Color Tropical Matte Palette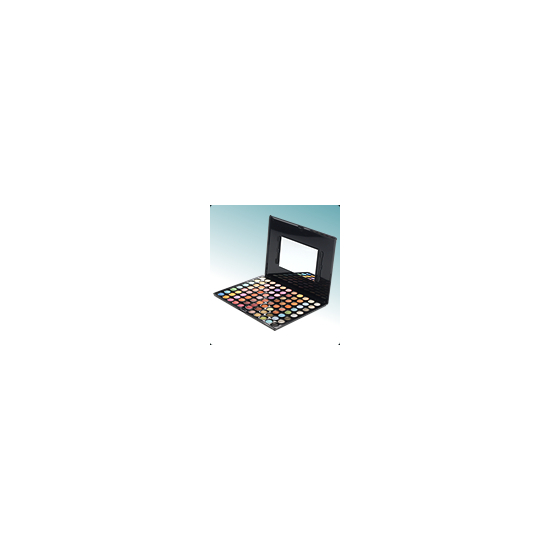 Rollover image to zoom
Reviews

Not bad.
I'm giving this Palette a 4/5 stars for it's price. Mine was actually a gift from a close friend for my birthday, and I've actually never purchased from BH before.
I have to say, I was pleasantly surprised! Needless to say, these shadows aren't going to compete with larger companies, but for it's sale price of 10$ It's an awesome steal. This palette is comprised of mostly matte shadows, but there are actually several iridescent shadows as well.
As you would imagine, the shadows aren't super pigmented, but if you put them on over a primer (urban decay's primer potion is obviously a fan favorite) (or a NYX jumbo eye pencil in MIlk is always great) then you're going to get a much larger payoff. I recommend primers with any shadow application anyways.
So, if your looking for MAC/Urban Decay/ Make up forever quality, then save up and actually buy from them. But if you want a good "drug store"-competitive palette, with lots of colors, or you're a beginner, go for this palette, it won't dissapoint! :)

More tropical than the bahamas
tropical is the perfect word to describe this palette. the colors are AMAZING, cooled down and matches the description given. There is a section of warm colors that have a satin finish but are still perfect to use

Sojourner W.
Oct 29, 2011
So Many Beautiful Colors!
So when first spotted this palette, I was kind of skeptical because I was so used to using shimmer eyeshadows. However, I knew I wanted to experiment more with different types of makeup, so I ordered it...and I'm grateful that I did! I love this palette! The colors are so gorgeous and are on the neutral side, with a little bit of edge, which is what I like! The colors truly do remind me of a island or the the tropical rainforest! the pigmentation is of course fabulous and there are just so many to choose from! The packaging is very sturdy and nice and sleek. I definitely will be ordering more from BH Cosmetics!
Pros: - Pigmentation - Price - Packaging
Cons: - Availability
xoxo Sojo
---