120 Color Palette 2nd Edition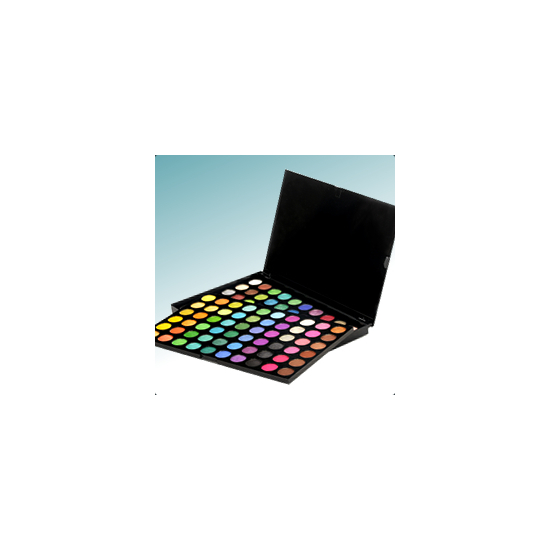 Rollover image to zoom
Reviews

The neutral colors are great!
I got this as a birthday gift and I love it! the gold and neutral colors are my favorite. I dislike the crazy bright colors because I dont wear bright shades like that on my eyes. The eyeshadows last for a long time, they are soft to the touch and are not chalky. I really like this palette, it has really nice neutral shades. I would recommend this for beginners because their are multiple colors to choose from.

I absolutely love this palette. It is the best palette for beginners like myself who just love playing with makeup. The colors are vibrant and pigmented and is great for any occasion.

Ive had this product for two years, and I absolute adore it...so many colours that you can use by themself or mix with others to create a new one. I've applied these colours over a white base, by themself and while wet and each time its gorgeous. the only issue I have with it is that some of the matte town are somewhat cheap therefore they don't come off as well as the other mattes I've used. The shimmers/glitters are gorgeous and highly pigmented and can be used for any occassion. I did my sister valedictorian service and prom eye-shadow with this set ill post a pic on page soon

Cassandra S.
Jul 05, 2012
Great pallet
Pros: - colours size of nickels instead of dimes - colour pay off amazing with most colours - packaging is sturdy ( also comes with built in mirror)
Cons: - some bad colour pay off - not really the biggest fan of there being two layers. Just awkward and hard removing the top layer.
If you are looking for a fun and colourful pallet this is the best one. If this is your first purchase from BH Cosmetics I would get this pallet or the 88 matte pallet. I love this pallet. I never have to buy any other type of eyeshadow again. The eyeshadow is so smooth and is highly pigmented. Becareful though cause some of the colours are very soft and can break. DO NOT DROP!!!

KayKay Aura S.
May 30, 2012
LOVE IT!
Got this palette for christmas last year and I am LOVING it! The color payoff is so great and they are so pigmented. They also stay on all day and night which is so important. I am in love with this company. I also have the 66 lip color palette and the 10 blush palette. Couldn't live without them.

Stephanie M.
May 15, 2012
So my BhCosmetic 120 palette came in today... And I'm thrilled! The colors are so vibrant, and contains matte, and shimmer colors. The pigments are great! I paid the mothers day promo price, and a little extra for the shipping because I couldn't wait for it to come in. They seriously put in a lot of care into packaging your items. It was like Christmas trying to get to the palette in side of the box. A definite must have for all makeup lover beginners and pros!

The colors are very pigmented, and come in a wide variety. You can do neutral looks, or something very colorful. It also has different shades of greys, blacks, and browns so you do all sorts of smokey eyes. It has matte, and shimmer colors. I love it, my deffinate go to palette.

Makeup artist Katie Alves inspired me to get this palette. This is my first palette and I love it. The wide array of colors and shades appeal greatly to me and I love that there's a variety of shimmer and matte, rather than all one or the other like so many other palettes.
The only problem I've come across with this palette is that the colors aren't as vibrant on my eyes as I'd like, but I think that could be my inexperience and lack of proper primer as others who use it seem to have no problem.

Love IT!!!!!!!!!!!!
I just got my palette today and of course I couldn't wait to try it. I am absolutely in love with this palette! It has a vast array of colors AND both shimmers and matte colors. I have been looking for an affordable palette and this one fit the bill. I purchased it from amazon and with shipping it came out to be under 25$. STEAL!!!!!!!! The only thing I have negative to say is that the bright yellow really doesn't show up on me, but it isn't a deal breaker because the other colors are soooooo pigmented. I will be doing a Mardi Gras inspired look coming since Mardi Gras begins on the 21st. All in all this palette is worth the price, whether youget it on their site(which offers amazing deals) or 2nd or 3rd party sites.
---