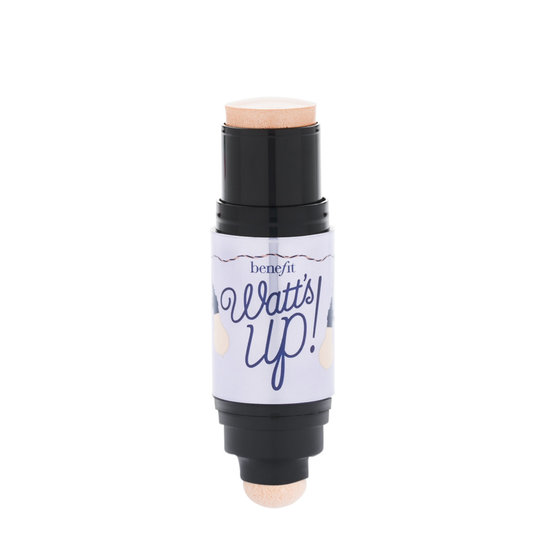 Rollover image to zoom
Reviews

Good highlight, decent color.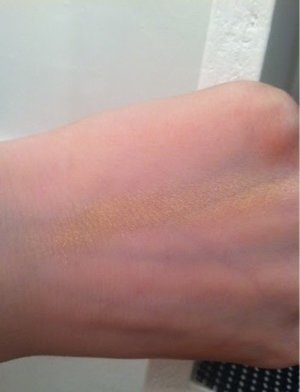 This is one of the first Benefit products I have used. I got this in last years birthday gift from Sephora, along with a Benefit mascara. Both were travel/trial sizes. Benefit Watt's Up! has a very creamy consistency but dries on very sheen looking. It's not matte nor dewy when it's dried which I liked. It comes in a tube that you turn to make the product come up, just like a lipstick tube. It doesn't have a smell at all. I have the need to say that because a lot of people are thrown off by makeup that has a scent to it. Luckily, no scent! The packaging is very cute. It's a little reflective and has small light bulbs on it. I am not that big of a fan of the stick concept of it because I'm afraid it'll break, but that can be avoided by not twisting it up a whole bunch.
I apply it on my brow bone only due to acne on my upper cheeks where a highlight would go. It highlights my acne basically and makes it more noticeable. When I apply it to my brow bone, I just rub the product on my finger and smooth it on to the area. Although I don't wear eyeshadow, this highlighter would complete an eyeshadow look. It just pulls everything together. I'm pretty pale, about a C2 in L'Oreal True Match and this does take a little more product to show up when I blend it. Not blended, it's very noticeable. It lasts very well and doesn't seem to slide down near my eyelids. It's also not super shimmery! (The picture provided is when it's blended in.)
Pros: Easy to use No scent Beautiful color Stays on all day Not super shimmery
Cons: Can be pricey (depending on budget) A little too light/not noticeable (for pale skin) Can be easily broken

This is my favorite product!! I had a sample that I got for my birthday and it lasted me almost a whole year so I can only imagine how long the full sized product would last! I don't use it on my cheeks because I have oily skin and I just don't like any extra shine but I use it on my waterline, brow bone, and inner corner of the eye for a gorgeous bright eyed look!! Used it everyday and it lasted me forever I'm very sad that I'm out right now but I would definitely purchase the full size it's well worth the price.
---