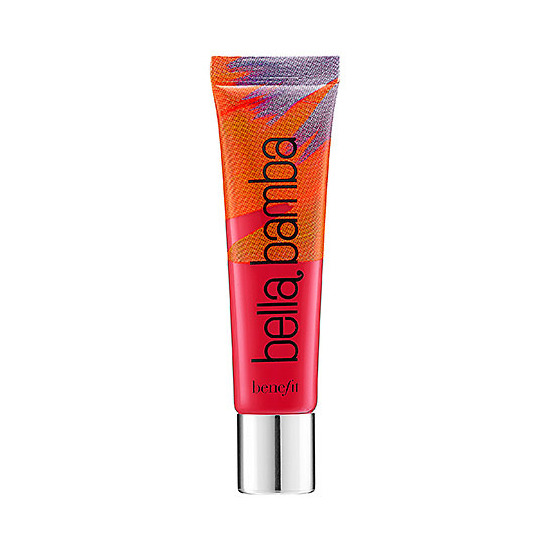 Rollover image to zoom
Reviews
great for everyday use!
I love this lip gloss. I love how it doesn't feel sticky like some brands are. The smell isn't bad either! I think that it's great for everyday wear. I use benefits lip tint underneath and then apply this. It makes my lips look really cute :) I will definitely plan on making this purchase again!

I use this everyday and LOVE IT! It doesn't feel sticky. It also doesn't feel like an ordinary gloss. It's kinda squishy feeling,if that makes any sense. It's an amazing every day gloss. It's sheer and adds a lot of gloss and some shimmer. The color is a light,very sheer pink.The packaging is adorable as well. I haven't tried the matching powder/blush but I think I will because I love the gloss so the powder should be good as well. It's on the expensive side,$16 or €17. I would repurchase it but if it's too simple for you think about coralista. It's a little brighter and it has the same texture.

Best everyday gloss
Sometimes a night on a town you want to wear a dramatic evening eye look and you don't want to over do it with overly shimmery gloss that ends up being a sticky mess. Well this gloss won't give you a disco ball mouth. Just a perfect glossy shine. It is pretty sheer but adds that extra oomph to a lip color or bare lips. This is a gloss that goes from daytime looks to evening looks without having to think about it. I can put it in my purse and go. I do love that they matched it to the box-o-powders but I would buy this as a stand alone product.
Also, to sweeten the deal it isn't sticky. All I can say is that this was one of my better investments in the gloss area.

This lipgloss smells lovely. It's not sticky. I feel though, it doesn't have enough colour pay off. It looks like I am wearing clear gloss. Your supposed to wear it with the coralista blusher (I'm not sure if this would make a difference to colour payoff) it doesn't last that long, perhaps not benefits best product.

I got this with a dandelion sample from Sephora & i really like this lip gloss, it's not sticky at all and has a great scent. Doesn't have color but just gives your lips the right amount of shine, he only down side is i would never pay that much for a lip gloss unless it's one of a kind..

It smells super yummy!
The first thing I noticed was the scent of this and oh my goodness, it smells so good! It smells like fruit punch! The color gives a very natural pinky-coral color to your lips and gives a nice shine. The consistency also isn't too gooey or sticky so I really like that. For only $16, this isn't that bad of a product, but the only downfall I have for this product is the staying power. I still love using this product, but this lip gloss does not stay on my lips for more than 15 minutes! I have no idea where it goes, but for the time that it IS on, it's a great product. I just wish it stayed on a bit longer. If you love the Revlon lip glosses, and know how good they stay on, this one doesn't come close to the staying power on that one.
---