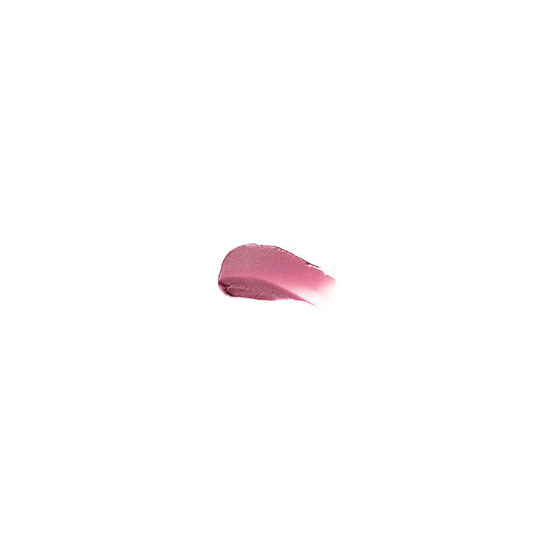 Rollover image to zoom
Reviews

Not bad...
This was an okay lipstick. It didn't stand out to me for feeling as good on or being as long lasting as some of my other cheaper lippies. Not a bad formula by any means but for me it just isn't my favorite. I was hoping for more moisture but this still left my lips a bit dry after wearing off.

Awesome!
I love this lipstick! As the name states, it goes on so silky and smooth, you don't even need a balm under it! I only have one of these lipsticks so far, but I love the pigmentation of it! Not too bright, but not too subtle. Definitely a new favourite lipstick.

Very moisturising
I like these lipsticks because they are really moisturising. However this can cause them to look quite sheer. They don't really have a great staying power but once you have it on your lips it has a lovely buttery, shiny finish. Watch out though because they aren't as pigmented as they look in the bullet.

and make nice
I love these products. I generously apply make nice which is like a soft shimmering champagne color, and good to go is a little harder to describe. I also like benefit as another favorite line of mine. the lipsticks do not have a scent to them.

I really like these and have two of them (Frenched and Nice Knickers) in my makeup kit at the moment. They're really creamy and smooth, and have really nice pigments. They're not the longest lasting lipsticks ever, but they're not a hassle to reapply at all. They're fairly moisturizing as well (at least they didn't dry my lips out or anything) and don't have obnoxious flavors. Definitely keepers!

Dreamy Creamy Lip action!
This Lipstick is like a chapstick, gloss & lipstick in one! I cannot lie i started using Good-to-go right after the makeup artists from the original twilight said they used it on Kristen stewart (ok i was excited...) But i was remarkably surprised when it turned out to be such an amazing lipstick! I picked mine up at my local Ulta for over $20 (cant quite remember how much) Here's my thoughts:
-Adorable Packaging & Product Names -Cute professional sleek black & white tube -Slanted tube/lipstick which is perfect -Glides on effortless and doesn't leave your lips dry or chapped -Smooth Creamy formula for high Natural shine -Very soft but melts & breaks very easily, so be careful! -Highly pigmented & a great selection to choose from -Not very long lasting but reapplication is always needed for lip products -located at all sephora, ulta, benefit counters & online
I own Skinny jeans, Good-to-go & My Treat and i would repurchase these as soon as i am out! Because of the not so long lasting effect these lipsticks have i always have to have it on me when im out. But if anyone who knows me knows i have a whole makeup travel bag with me of just lip products so i don't mind :)

This has quickly become one of my favorite lipsticks! It applies really creamy on the lips. I normally have to put on chapstick before lipstick since they end up being too drying for my lips, but this applies so rich and creamy that there is no need too. It does have some shine to it, but isn't sticky or drying at all. It really does have a silky finish to it and I can't wait to try out more of these. The color I got is a juicy pink color. Even when the lipstick has worn away, it has slightly stained my lips pink (which I love) which I guess kind of makes up for the fact that it isn't long wearing at all.

LOVE!
I had been looking for a suitable lip colour that was basically the same colour as my lips but a little more glamourous but neutral enough for everyday but still pretty!... I found it!! I randomly tried the Benefit counter and the lady tried this on me, at first I thought it was too pink and thought I could just apply maybe one coat to just add a tint, but it turns out it's not too pink at all! It's a very natural pink and looks gorgeous on! I've finally found a nice work lipstick!! The texture is so creamy and it moisturises really well too! GAH! Overall, I love it, I'm gonna be wearing this everyday with a few extra coats if I go out in the evening!
---