Refined Finish Facial Polish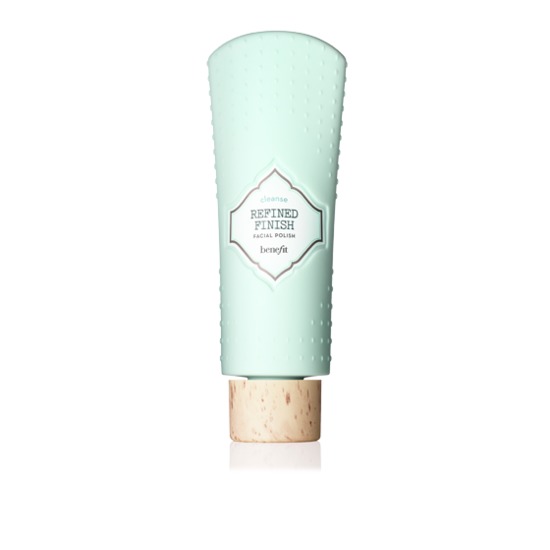 Rollover image to zoom
Reviews

miracle worker
i went and got a sample of this product to try it out before spending my money.
i have to say im suprised, im prone to eczema now and again and ive tryed countless products claiming to exfoliate and clear dry skin. when actually.. they were too harsh and make my skin red and even dry-er, or wern't harsh enough and did nothing :P
THIS product however. ive used a tiiiney amount on my skin after using my normal facewash about 3 times a week, and eczema be gone! my skin is as soft as a baby's behind. you use so little product for such a big impact. i am DEFFINETLY going out to buy the full version!

This facial polish from benefit is doing a great job and I can just recommend it to everyone… I had always problems with dry and blotchy skin after applying foundation … didn't matter how much I prep the skin before. But the polish is really useful. Gently massage into face…rinse…and your skin will surprise you This exfoliator makes dull skin looking fresh, takes all dead skin cells away and gives a nice glow! You will love it – its also working perfect after short nights Because of its smoothness, you can use it 1 to 2 times per week. It contains natural clay & seaweed extract rich in minerals, nutrients & sugars, known to purify the skin. Let's get tested it!!!

a suprisingly great scub!
im usually a little skin care snoby, but this was a gift. so i though "what the heck" i now cannot live without this scrub. gentle enough to use everyday without drying your skin and it evens out your skin tone with only a couple of uses. and you can use it as a mask for a deeper clean!

Brilliant.
I got a small sample at first because I didnt know how this would react to my acne (blemishes around my nose, ones for my forehead and chin) so I took small amounts of this product once or twice a week and my skin seemed more fuller and less spots started showing! So for my birthday I got the big bottle and I do the same process! I still have some blemishes but not as bad as it used to be!
---