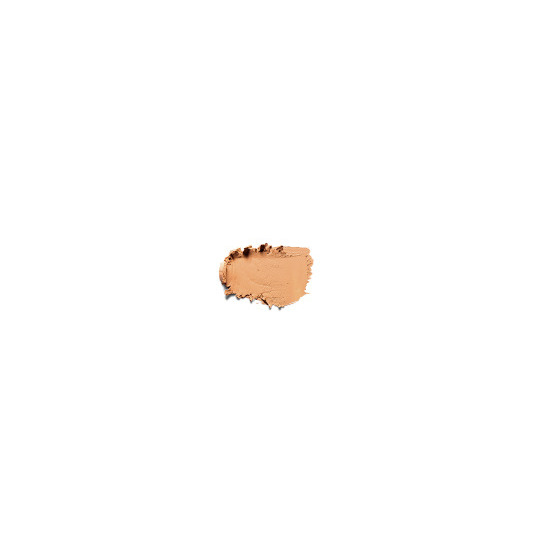 Rollover image to zoom
Reviews

far, far too thick and cakey. feels heavy and dry. has really high coverage, which I don't like or need. the shade I was recommended did not match my skintone at all, it was too dull/dark, and pinkish-grey. leaves a powdery, dry look on my skin that I disliked. has an artificial, heavily 'perfumey' scent.

I absolutely love this foundation, and would recommend it to anyone who is looking for a foundation that gives great coverage. It's really practical, quick to use, and feels silky on the skin. The only downside to the product I would say is that if you have oily skin it like me, it doesn't always sit well. However that can always be sorted with an oil absorbing/minimising primer. I find that this makeup lasts really well when I use Benefits pore-minimising primer, and top it off with there Hello Flawless powder.

Excellent coverage but not enough shades to choose from
I fancied a change from my usual liquid foundations and though I'd give this a whirl. This isn't the best foundation for oily skin so a good primer is essential but a small amount of product provides very good coverage. It also smells really nice; a bit like lavender and fresh tea leaves. The biggest downside is that there are only four shades. Spin the Bottle is slightly pinker than my natural complexion but I use so little of it that it can be easily corrected by a bit of concealer. Some people shy away from stick foundations because they have a reputation for being cakey, and this is true if you apply it directly onto the skin, but if you apply a couple of light strokes onto a flat-top brush and buff it into the skin the result is much more natural and flattering. Overall, this foundation is a great choice for most skin types but oily and combination types will need a primer. It's also ideal for on-the-go touch ups and for travelling.

Quick on the go
This foundation has great coverage and can be used as a foundation AND concealer. I used it for the past 4 months. I like that it has great coverage and isn't too thick or cakey compared to the other stick or creme foundations I have used. I like that it fits right into my make up purse and I can take it anywhere for a touch up.
It does tend to get a bit oily on the skin and I have pretty normal skin (I don't get very oily/dry). I would not suggest mixing it with other products. I used it over MUFE foundation and I did begin to look very cake-like. There are only a few colors to choose from and the stick is 34 dollars.

Good Coverage
I like this foundation but not for long term use as it tends to cake up on me, as i put a primer under it (Dr Feelgood) and it looked amazing for a few hours and i felt amazing i had a really nice glow it didn't feel to heavy and just looked really nice. it wasn't until i got home i got pointed out that it had caked up around my nose where i usually get dry so maybe that was the reason. If you have dry skin try using a moisturising or Satin primer to help keep your face moisturised. I love the smell of these they smell quite like Lavender! which is always good

great if you like stick foundation
i generally dislike stick FDN for this exact reason. it is so cakey. i just keep it in my purse and lying around at times for when ive misplaced my regular foundations and concealers and need something really fast. if you like really really thick, round, huge stick fdns, this is for you. it provides a lot of coverage so if you have lots of blemishes or need a thick full coverage im sure you'll like this much better than me!
---