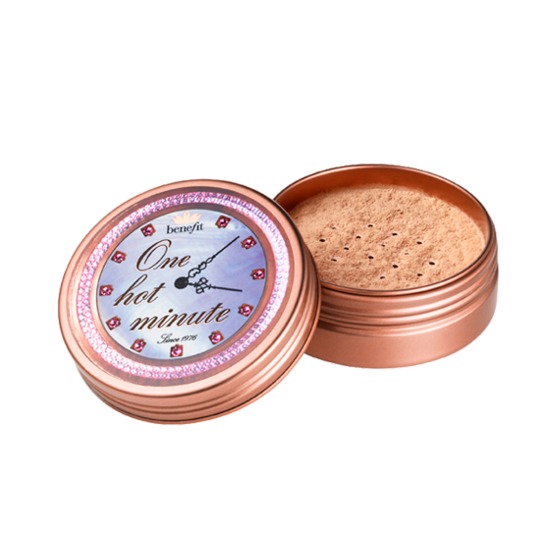 Rollover image to zoom
Reviews

Best Bronzer EVER!
I love this. Best Bronzer I have ever used in my entire life.
Price: honestly the price is just right. It is department store makeup and not drugstore, and it is definitely worth ever dollar.
Quality: are you even kidding?! This product is incredible- I had been through my share of bronzers, and One Hot Minute is by far my favorite.
Overall Experience: the product is awesome. I'm not a huge fan of the way you must shake the product onto the lid in order to dip in your finger/brush, but the overall effect is worth it.

Awesome glow!
This stuff leaves a really nice natural glow. I sweep it across my cheek bones and on my jawline to give a sunkissed look. The only draw back is the flimsy brush that comes with it, but that can easily be thrown out and replaced with a nicer one that you already own. It only takes a tiny bit to give a nice healthy glow and it doesn't make you look like a jersey shore cast member :)
---