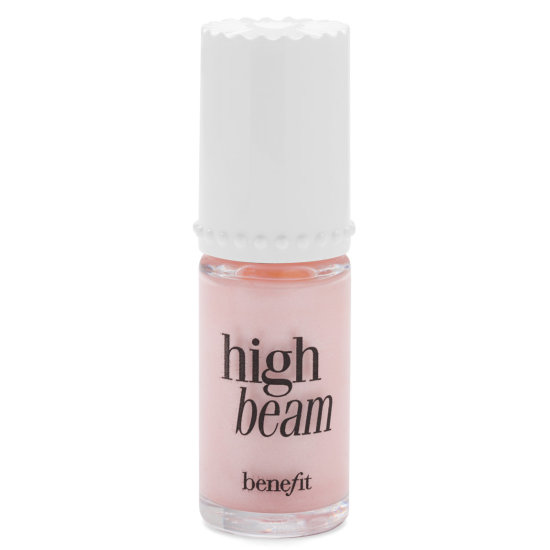 Rollover image to zoom
Reviews

High Beam?
With a name like "High Beam" I was expecting something very blinding, however, that is not what I got. Instead this highlighter is very subtle, and I stress the world subtle. It's pretty, but just not my style. It's also hard to tell if it's long lasting because I can't really see it after I've put it on. I'm not a fan.

Sheer Highlighter
This highlighter is very sheer probably because it is meant for a more dewey look. My issue is with the brush that reminds me of something you would apply nail polish with. I've seen videos of people blending it out with their fingers onto their cheeks and let me tell you it looks patchy and is quite messy. My solution is dabbing a few dots of the product where you want your highlight and using Urban Decay's Good Karma Optical Blending Brush to smooth the product out. Again it is sheer so I'll add a powder highlight on top but you can certainly leave it as is.

Highbeam OR Sunbeam ... THAT is the question!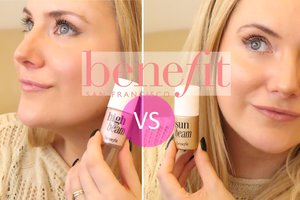 Benefit Highbeam vs Sunbeam... THAT is the question! They're both famous, but which one is right for you? Checkout my demo and comparison video review and decide for yourself! http://www.theinsideoutbeauty.com/2015/12/review-benefit-highbeam-or-sunbeam-that.html

Your Makeup Kit Needs This
Very awesome product that I was hesitant to try, due to the packaging. Received a sample from Sephora and repurchased multiple times. Can be used on high points of the face for highlighting. On days when my skin felt tired or I happen to feel/look like a zombie, I would mix a small amount into my foundation and apply it all over for a radiant glow. The product also lasts a long time.

This product is a good brightener for the high points of your face but it creases very easily even if you blend it as much as you can, you can also notice it when you take a picture with the flash it makes your face look very oily. Over all it's not bad but not good at the same time.

Love it
I much prefer powder highlighters but this is an exception. I have tried numerous liquid highlights and this is the only one (so far) that I actually really like. It's super blendable and not sticky at all. I also love the shade as I'm pretty pale so the more bronzed and pink toned ones stand out too much on my skin.

I love this stuff. A tiny dab blended on my brow bones, two tiny dots blended on my cheek bones, and a little smidgen on my cupid's bow equals all day natural glow. I can wear it for a natural look or as a finishing touch on a finished face. Love it!
---