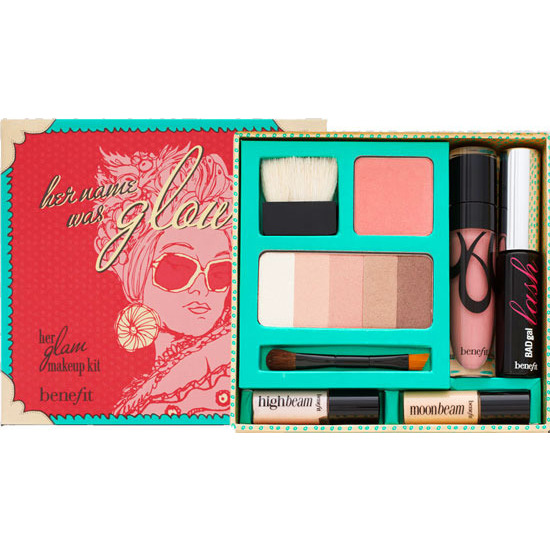 Rollover image to zoom
Reviews

Great investment.
Everything in this kit, with the exception of the blush brush, is absolutely fantastic. The pigments are just heavy enough and have a silky texture, yet not crumbly like some finely pressed powders can be. The colors are perfect. I use the moonbeam as a eye shaddow base and the highbeam as a highlighter above my cheekbones, in my cupid's bow, and at the inner corners of my eyes. Just don't get it IN your eyes! Top it off with the bestselling (for a reason) badgal lash that comes in here.
The lip glosses have the best applicators too- something about the slight curve of the tip of the wand. The glosses are also smooth and not sticky at all. If the pink isn't giving you enough color payoff you can pat some blush on your lips first and then finish it off with the gloss. *just make sure you put the gloss on your finger and then apply so you don't pick up extra pigment and change the pretty pale color*
I love this kit and use it almost every day. Best part is how portable it is! I carry a small pot of Mac concealer along with this and I can literally make my entire face up with just these two things.

Has gotten a lot of love from me
This entire kit has gotten a lot of love from me. I bought it as soon as it came out, and have used it several times since. A lot of times I get kits and I don't really use them too much, but this one I keep going back to I love everything in this kit! I love that the lipgloss and mascara are portable outside the kit, I love this blush, everything in here so far as lasted me a really long time, it's perfect for everyday use, and I have no regrets regarding this at all. VERY happy with this.
---