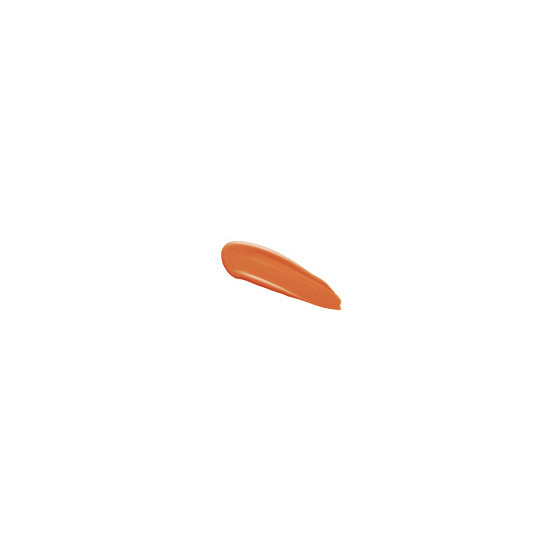 Rollover image to zoom
Reviews
A great foundation for Dry Skin!
I have extremely dry skin so when looking for a foundation I have to ensure that I use non-drying products. Hello Flawless is certainly not drying in the slightest! I found that it didn't clump in dry patches and did not further dry out the skin in any way. Wearability is great. It lasts 6-8 hours no problem. It has a dewy finish though it can be powdered easily to eliminate this look. It provides Light-Medium coverage and comes in a really wide spectrum of colours. It's almost Benefit's version of the currently hyped BB Creams as it contains O2 and other lovely nourishing goodies. All in all, a wonderful foundation. Definitely worth the price.

Best Foundation
I love how this is great for the skin and makes me look healthy. So glad the color matched my skin tone because this foundation is amazing. I always make sure to buy a foundation that has beneficial ingredients and this foundation is perfect. It is oil free and has SPF too...it's just simply amazing:) Thankyou Benefit !!!

I have dry skin, this foundation really helps keep my face moisturized throughout the day!
I was a little unsure about this foundation because one of the girls in Ulta had suggested it to me and since I knew it was a new promotion, I assumed that they would make some kind of commission for selling it to me. After the girl put some on my face, I started to see why this was a good foundation choice for my skin and my makeup preference. This foundation is lightweight, but you can build up coverage if need to and works well BB creams or concealers underneath. When I apply the foundation to my skin, it feels like a moisturizer because it soaks into my skin leaving it with a soft texture. My face still feels moisturized the whole day and has a softer feel when I wash my makeup off as opposed to my other foundations. At first I thought this foundation would be greasy and not work well with powders but it actually works really well with setting powders, the foundation really blends into my skin giving me that almost natural look. I would recommend this foundation for anyone with dry skin as it is a moisturizing wonder! Also, it has not caused me any acne issues so that is always a plus!

It was kind of expensive at $37.00 so I would not recommend it for somebody on a tight budget, but saying that I also really enjoyed this product even though I overspent a bit. It did not get cakey like some foundations and was very even against my skin. If somebody would like a similar foundation for a different price I would recommend heading over to your local CVS or Rite Aid and getting either Maybeline's Foaming foundation, or Clean by Covergirl. Both are inexpensive and work relatively the same.

My first time not being the lightest shade
On a whim, I went into Sephora a few days back and was like "I'm trying to save money and all of my face products are a little too light for me after spending some time in a tanning bed." As opposed to getting a lecture, I was led to the display of new Benefit kids and they've established that I'm no longer extremely fair and transparent. It's exciting. It's a light-medium coverage, which I like. I have young skin with minimal blemishes and discoloration so I prefer something that doesn't cake my skin when it doesn't need it. It goes on super smooth and a little pump goes a long way. I can do my entire face in a pump and a half. It looks great and it feels as though there's nothing on my skin. Plus, it has a bit of SPF. I do need to go over my problem areas with concealer, but I can make due with that.

Kimberley L.
Jun 20, 2012
Loved it, Hated it,
When I first tried this on, I was in heaven. Great coverage, goes on easy, and it gave a glow and brightness to my skin that has never been achieved. Then the horror story begins..... by 3:30 4:00 pm, I am oily and not use a blotter oily, I mean it looks like you just rubbed olive oil all over my face. I powder the oils away and blot. By 5:30, my skin starts to look a little orangey. Needless to say, this had to go back to the store. If you can deal with the greasy oily feel and the orangey tint, I say go for it. The thing I loved about this product was the bright glow it gave my face, but after that it was a great big goodbye FAIL!

Amazing for dry skin
I have very dry & sensetive skin & have never found a foundation where my skin looks normal! I got a girl at the benefit counter to try this foundation on me and it is incredible. I didnt have a moisturiser on and my skin still didnt look dry at all, i usually have dry patches on my forehead & nose but they werent noticable at all when wearing this foundation! it also doesnt look too glowly or oily either :)

This product will save your life, if you have any type of skin ( oily, dry or sensitive ) i have oily skin and it has helped with my face not becoming so oily during the day. I usually just wear this foundation now instead of wearing powder too. Because this actually does the trick and help with having a flawless look to your face

One of my favs
Lovee it! Bought it in Europe a while ago, and love using it since then! Well I have combination skin, and no blemishes, so I don't need much out of a foundation, but it is great! It's medium coverage, matte but not THAAT much, long wearing, makes my face look flawless, not cakey at all, don't make me look shiney.. Love it!
---