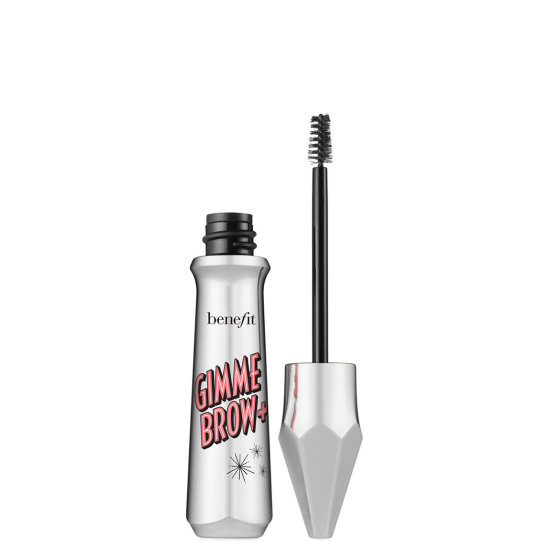 Rollover image to zoom
Reviews

Loooovvveeee.
When I don't feel like going all out with my Anastasia Brow products, I reach for this one. It fills in my brows very nicely and the color isn't too dark.My brows don't feel very hard like after hair gel and they stay in place, but I do like using a clear brow gel with this product. Love it!

Mascara for your Brows - works best for minimal brow routine
I have medium brows. What does that mean? I don't have thick brows and I don't have really sparse brows. Realistically on a fast day when I don't want to mess with my brows, all I need to do is run this little thing over my brows and it gives me exactly what I need.
If I want to be extra that day, then I shape it a little with a pencil and concealer afterwards. But I find this a fast way to push all your brow hairs in place while give them a little thickness and color (I have brown brows). Just prefect for a natural look.
Are there other brow gels on the market (yes and I've tried them all from drugstore to even pricer) and so far this one is best one for me. I know that the price is alot, but what I'm paying for is that awesome brush that works better than any of the other brow brushes (those just make a mess on my face - I want fast not slow and steady). The formula is great too, but that brush is just the perfect size.

Love
I don't like to draw my eyebrows on or have them too dark so this is perfect. If I'd like them darker, I just use the brush a couple of times over. Does not look fake looking at all. I tried the Charlotte tilsbury one before and the shades were not complimentary to the type of shade I was looking for. This is a great product and will definitely be buying again!

Do It All
I used to suffer from severe brow problems. I have brow hairs but they are just really light and patchy, so I used to fill them in with a pencil, then darken them up a little with a powder, then use a gel to set them in place. This took wayyy too long, especially because brows are the one thing I absolutely need done on my face before going out in public!
I love this brow gel because it really has replaced all my previous steps. The fibers thicken the little hairs I have, the tint darkens them and fills in any patchiness, and the gel sets everything in place. The teeny spoolie is really good at applying the product really precisely, so my brows end up looking super natural. This stuff doesn't move or flake away either. Will definitely continue to purchase!

A Sprinkle of Kristen R.
Apr 19, 2015
This is my favourite Brow Gel, hands down! It's easy to apply & quicker then pencil so if you need something quick this is your best friend! If you get it outside of the area you're applying it to, it's easy to remove with a cotton q tip and you don't need makeup remover either! Fills your eyebrows in and looks effortless! Highly recommend!

Great Stuff
I really like this. It's much easier than applying a pencil, but I admit that 22 dollars is a lot. I liked the ease of the product, and you don't need a lot to get results. I use it daily and my brows look more filled in and natural after usage.

For the price, it wasn't worth it. I already have dark eyebrows and using this didn't really make a difference. it was kinda messy too because a big glob would just end up on my eyebrow and it was difficult to blend it in. It worked the first time I used it, but after using it a second or third time, I felt the product already dried up. I returned it and got a good $30 back. I'll stick to pencils and my clear gel brow for now
---