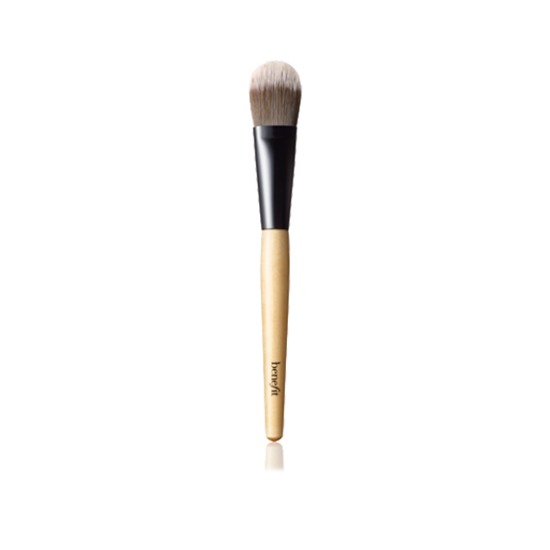 Rollover image to zoom
Reviews

Jenniffier K.
Aug 15, 2011
Great to use with Some Kind-A Gorgeous
I use this brush with Some Kind-A Gorgeous by benefit. The brush works great. It gives me the perfect coverage with that product. I have also used it to put on my primer (SMASHBOX Photo Finish Foundation Primer) and the brush works great it too. I don't use liquid foundation so I am not sure how it would work with that.

Louise-Lesley J.
Jan 12, 2011
I always use a foundation brush to put on my foundation - no matter how quickly I need it done, no matter what look I'm going for and no matter what foundation it is - due to the fact I have oily, acne prone skin and I find that the foundation brush is a more hygienic way of doing it.
Because I always use my foundation brushes once before I deep clean them, I have a lot of them and I literally have tried most brands. Honestly, I find most of them to be the same.
This brush, however, isn't a good as the others. The bristles are packed tight and the brush itself nearly has a silky feel to it. Therefore when I use it with my liquid foundations, it tends to hold too much product for me and doesn't blend it well. It goes nearly streaky and requires more work to fix it. I find that it works really, really well with my mousse foundation that I used to use.
---