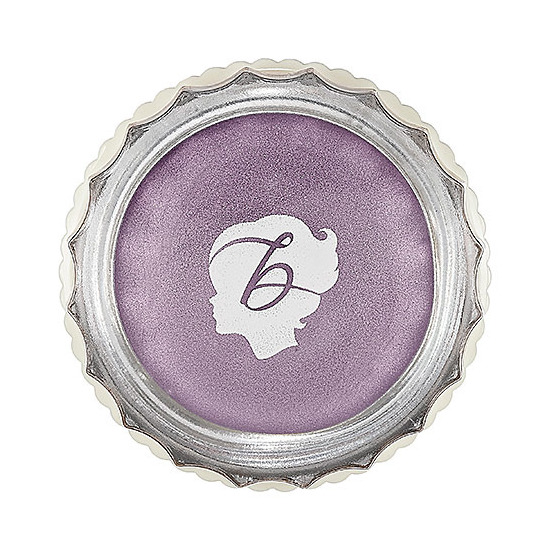 Rollover image to zoom
Reviews
Lasts All Day
Overall Feelings: They are the only things that keep my shadows on all day when sandwiched between too faced shadow insurance and a powder eye shadow. Minimizes fallout.
Texture/Application: These glide on to your lids very easily and they have a silicone texture so I personal feel like they have a bit to much slip to be used as a liner. Drys to a powder finish. I personally like to use my fingers to apply this the best but it can be done with a brush.
Finish: Mostly shimmery, not glittery.
Birthday suit:This is a great base for just pumping up a nude eye, to me it looks like a shimmery golden taupe. (This goes nicely with wet n wild silent treatment or comfort zone)
RSVP:This was my first one I got, it is less versatile than birthday suit but it works as a great base under any pinkie champagne eye shadow (pairs great with wet n wild walking on eggshells trio)
Top Brass:I just bought this yesterday so I haven't had that much time to experiment with it that much. Swatched in the store it looked like a browner slightly warmer version of birthday suit, but on my eyes it looked like an orange light bronze. It adds a good amount of warmth under your eye-shadows if that is what you are looking for, but that is not what I expected. It may be returned :/ (I can imagine that this would look great with wet n wild's I'm getting sunburned but I do not own it, I think I need to get it :D)
Taupe-Azatic:This was again part of a set of 3 cream shadows. It seems to have a different texture than the others in the fact that it blends out kind of patchy. Straight up gold color with shimmer. I find this not wearable for daily use, but great when you want to do a golden eye. (I love using a variety of gold shadows with this and the milani liquefy eyeliner in aqua)
Platinum:This was part of a set of 3 cream shadows. It seems to have a different texture than the others in the fact that it blends out kind of patchy. I am not the biggest fan of this cream shadow, I find it rather unwearable. It is white with frosty shimmer, to frosty and stark for the brow bone as a highlight, and still to stark for me in the inner corner. Maybe in the dead of winter when I am super pale I will find a use.

Lazy Girl's Eyeshadow
I have a few of these and they are gorgeous. I just swipe them on my lid, add liner, and I look really nice when I'm in a rush. They do not crease on me, but I have dry skin. If you have oily skin you will need to use a primer or matte finish foundation first.

perfect as a base or on it's own
I love this because it's so versatile! I bought it in a dark coppery brown color, so it can be used as a shadow, base, or an eyeliner. As a shadow, it stays on all day without creasing whatsoever. As a base, it deepens the color on top of it while preventing creasing throughout the day. As a liner, it stays on my lash line without migrating all over the place. It doesn't last all day on the waterline, but I have yet to find anything that does. These are much smoother and creamier than MAC's paintpots, and I prefer these because of it. I feel like paintpots can get dry and tug on your eye when you apply them, but these don't. I've had this for about 5 months and it hasn't dried out in the least, even though I use it regularly. They also come in a great range of colors, so it's easy to find a color that'll work for you!

These are exceptional!
I have two of them, Flatter Me and Stiletto. It's important for me to have products that don't crease on my big, deep-set eyes. To find this quality in a cream shadow is unbelievable! The biggest trick for these, though, is applying a light layer. If you load it on, it will crease. I wear my Benefit creaseless cream shadows over an eye primer and they last for ten hours on me, crease-free.

Amazing product.
I used to only use nude colored primers for my eyes, but since I got Urban Decay's Primer Potion in Sin I've been on the hunt for champagney-pink colored cream shadow and my search ended when I found this product. It's perfect for under any eyeshadow color and can be used alone as well. This is definitely worth the money and I would like some more! The color R.S.V.P. is the perfect neutral, shimmery base and I love it even more than my paint pots from MAC.

FANTASTIC!!
This stuff is amazing! It was my first cream eye shadow and I will never go back! Paired with the urban decay shadow primer potion, this stuff stays put all day and night. I put this on first thing in the morning and it lasts all the way until I am ready to hit the sack, even if I go out and have a late night. It does not need to be reapplied or touched up either. The color is very pigmented so it doesn't take many applications, which is nice since it isn't super cheap (22 bucks a pop). Mine last about 6 months at a time if used every day which is pretty good. All and all a great product and totally worth the money!

LOVE LOVE LOVE
I use this every single day. It works alone and looks like a complete look! I apply with my finger because I find it goes on nicer. I also use it as a base on my lid and then work another color into my crease and its a SUPER fast 2 minute look in the morning. perfect for anyone looking for a good eyeshadow base for gold,brown, and natural looks. worth every penny!
---