Essential Eye Shadow Palette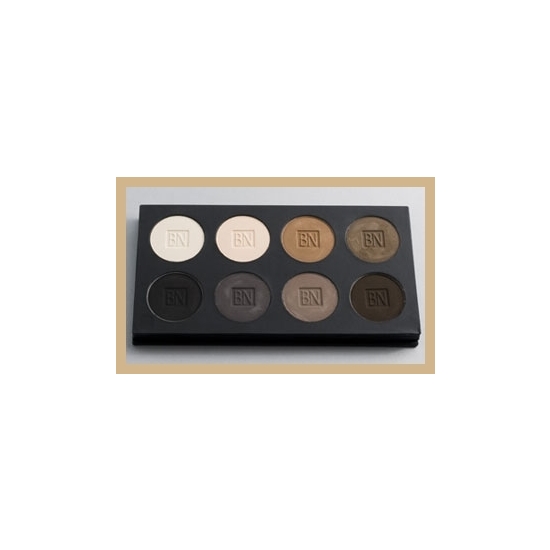 Rollover image to zoom
Reviews

Jacqueline H.
Jan 24, 2013
Great Essential Palette
Out of all of the shadow palettes I own, this is the one that gets the most play in my kit. Why? because it is universally flattering for most every eye color and skin tone.
When one thinks of Ben Nye Sr., it is imperative that we understand that his contributions to the motion picture industry are vast in range and scope. He had well over 500 film and television productions under his belt. He was an uncredited Makeup Artist for Gone With the Wind. Ben Nye Sr., was responsible for creating and applying Vivian Leigh's, Leslie Howard's and Hattie McDaniel's makeup. He was also the Makeup Artist for Gentlemen Prefer Blondes, The Sound of Music, The King and I and the Planet of the Apes. Chances are that if you watch a film form the 30', 40's or 50,'s, it was either Ben Nye or a member of the Westmore family that did the makeup.
Ben Nye's line has been around since 1967, and it has been the makeup standard for designers, MUA's and performers though out the world. Even though the line is more professionally driven, Ben Nye makeup can be used and appreciated by any makeup enthusiast for exactly what it is: Well formulated, quality product at a reasonable price. The shadows in this palette can be used either wet or dry, and the results are always spectacular.
My only issues with this palette are minor: I would have preferred a slightly warmer brown shade as an addition to this palette, and I think the actual physical design of the palette itself is somewhat weak. If you drop this palette, the shadows will break apart, and that kind of ticks me off, but as long as this palette, and these colors exist in the Ben Nye lineup, I will always purchase them.
The company is now run by Ben Nye's son Dana. I was fortunate enough to meet him once, and I can tell you this: He is an incredibly humble man that works very hard to keep his father's legacy alive, and he does it with an impeccable amount of pride. Ben Nye Sr., is, and will always be a legend. The 'retro' makeup that we all replicate from the 30's through the 60's are looks that were directly created by or influenced by Mr. Ben Nye Sr., and we all should pay homage to him. So I end this by saying Bravo to Mr. Ben Nye Sr. As long as there is a camera rolling, your legacy will always live, Thank you.
---