Superstar Volumizing Leave-in Conditioner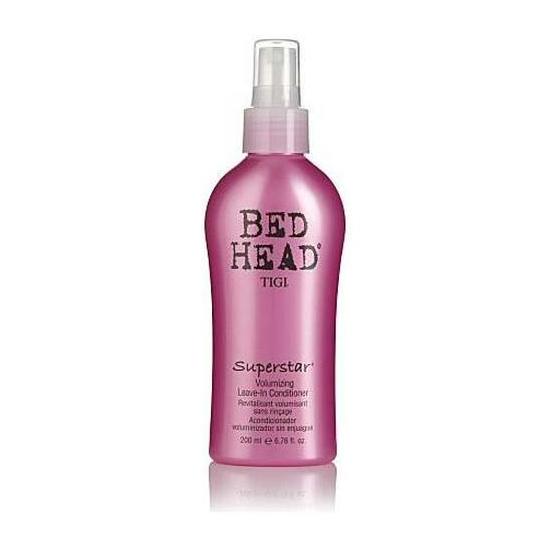 Rollover image to zoom
Reviews

Misscurstiemarie H.
May 07, 2013
Smells Yummy, & Leaves Hair Soft & Tangle Free!
I bought this product because I wanted to try a Leave in Conditioner for my hair, one that I can use right after I got out of the shower. PLUS BedHead offers my favorite products!
I always read the use of the product & directions before purchasing any product. Just so I can get an idea on wether or not it's what I want. The scent it has is a "fruity smell" like apples & strawberries, which I love fruity smells. I love that it leaves my hair smelling great as well.
So here are my pros & cons : PROS : Smells Great (Fruity) Leaves your hair feeling soft, shiny, & tangle free. Conditions your hair by adding moisture. The Bottle is cute & girly.
CONS : Avoid blow drying your hair after, it gives it a smell that isn't pleasant.
The way I use this product, is after I get out of the shower, I towel dry my hair & spray all over to get a decent coverage, I then use a Comb & brush out my hair starting from the ends, so each strand is evenly saturated with the Product. It doesn't leave your hair crunchy, just nice & soft when air dried. :]
---