Spoil Me Defrizzer, Smoothing & Instant Restyler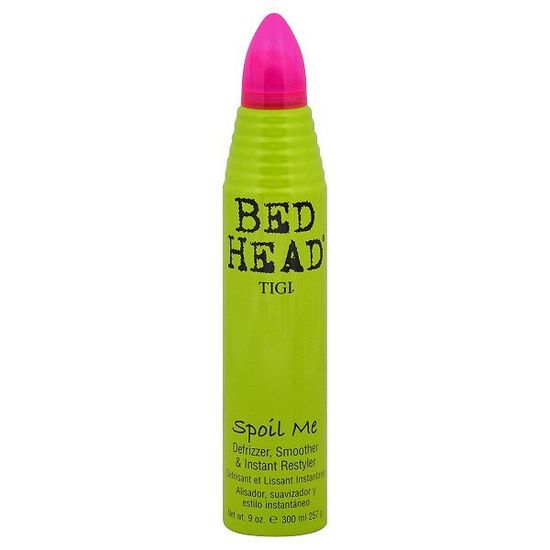 Rollover image to zoom
Reviews

ok??
Kind of weird. It said it was supposed to detangle and add some life back to my locks...I didn't get that feeling ;-/.. Great for light beach style days Bad for lasting hold weird smell When the product gets on your hand it is really slippery and makes the can extremely hard to handle.

didnt work for me...
So my best friend gave this to me.. she said it made her hair greasy and me and her have very different hair, hers is wavy and slightly oily mine is curly dry and frizzy. So when she said it made her hair greasy I thought well that might be good for mine.. but it was horrible. It made my hair feel gritty and greasy... I ended up just throwing the bottle away.. this was definately a miss for me.
---