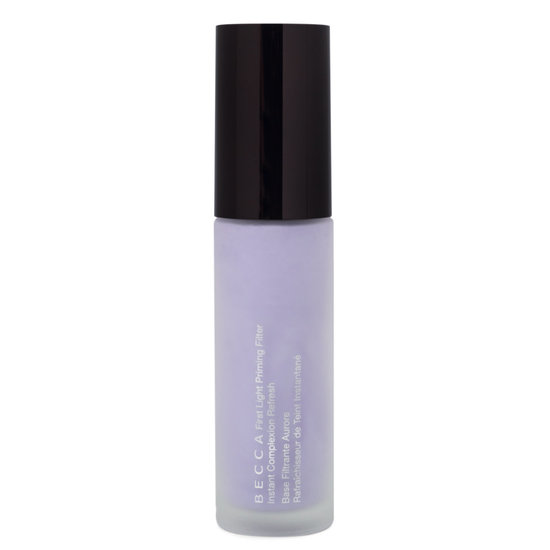 Rollover image to zoom
Reviews

Can't say i know everything about primers but i have no complains about this product so far.
1) the formula doesn't irritate my extra sensitive skin and it's a huge plus; 2) product is absorbed quickly by my skin, really saves time during my make up routine; 3) the smell is nice and doesn't stay for long so i can wear my own perfume.
Also i don't apply primer on my whole face, only on zones that tend to be dry (avoiding the big part of my forehead and nose cause they are quite oily). That's a good advice i've been given once and 'd like to give to all the humans out there with dry and oily skin.

I received this as a sample a while ago and just got around to trying it. I'm really liking this primer, It feels so good on my face and gives it a nice appearance. Make up stays fresh looking for the day. It's a thinner primer and doesn't feel heavy on my skin which I prefer.. I'm an older woman with combination skin and it will work well for me. Scent is nice.

I can't tell that this does anything at all.
It isn't moisturizing enough, and I can't see any difference in the appearance of my skin. Meh. What's all the fuss about?

Great product
Absolutely love this stuff. Applies nicely on face. Would definitely buy this again. 5 stars. Please get this, it's really great. I don't use any makeup on my face. I just use this by itself. LOVE it.

I am obsessed!
Hands down my favourite priming product at the moment - It smells nice, looks great & I think its worth every penny! Wearing this makes me feel so confident and instantly gives my skin a boost. I have average skin with the occasional break out, I wear this under full make up or on its own day to day. 10/10

Good and bad
Bit of a mixed review from me. It felt very nice going on, felt smooth and silky and it definitely brightened my skin a lot too but I do feel like this primer emphasized my pores quite substantially. I'd give it four stars still because if you don't have large pores like me then I feel this would be a wonderful primer, especially if you have dry skin.
---