Night Cream with Cocoa, Millet & Rice Bran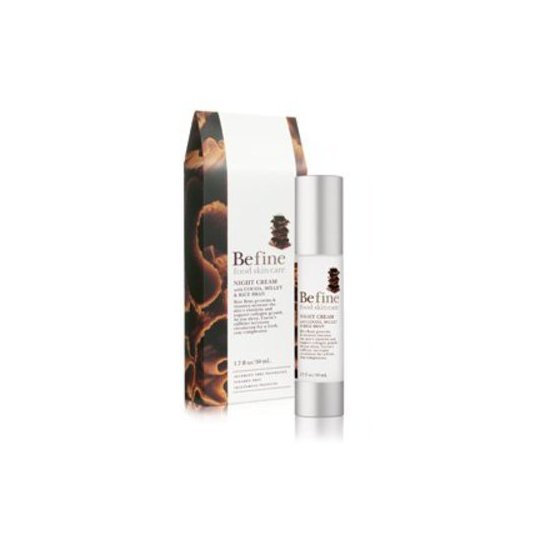 Rollover image to zoom
Reviews

I have oily skin, so I have a hard time finding moisturizers that don't leave me greasy. I received a sample of this in my Birchbox a couple months ago and I loved it. It is light and absorbs really well into my skin, my skin doesn't feel like an oil slick afterwards either. I really hope that they come out with a daily moisturizer with an SPF that will accompany their night cream.

Nancy-Lee C.
Nov 13, 2013
For nighttime
This smells like white chocolate! YUM! This lightweight lotion is for night time use: it does it's magic while your skin is resting. I have oily, acne prone skin and I am happy to report this did not make me feel oilier nor did it irritate my acne or cause additional breakouts. Since you will only use it 1x per day, this pump will last FOREVER!

Elizabeth T.
Jan 25, 2012
Broke me Out!
I received a nice sized sample of this in my January Birchbox, and since it's pretty "natural" I thought I'd try it out. First off, it doesn't really smell good. I was kind of expecting it to smell slightly chocolately, but it just smells a little medicinal (less pleasant even than my Clinique lotion). I just put a small amount on, and smoothed it into my face, and it seemed to moisturise just fine, though it wasn't anything special. After a few days, I noticed my chin breaking out, and my face starting to get oilier. I had changed nothing else about my daily cleansing/moisturising rituals, so I know it was definitely this product that was the culprit. Wouldn't buy it, and for the price you could get a lot better product!
---