#953T - Duet Fiber Foundation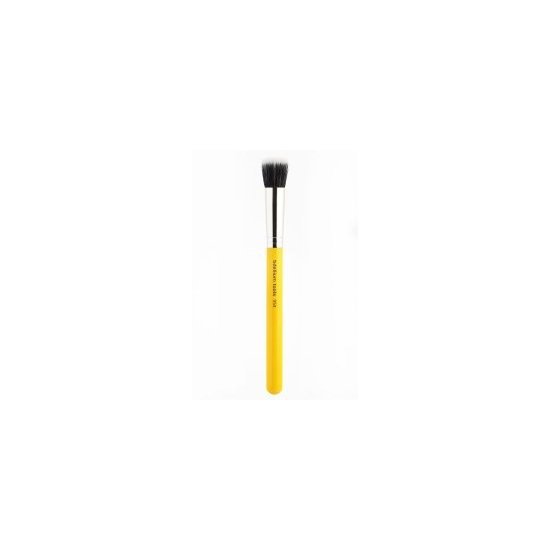 Rollover image to zoom
Reviews

Great brushes......long lasting!
I CAN FINALLY POST A BDELLIUM REVIEW ON THIS SITE!! YEA!!! What a fantastic brand of makeup brushes! I stumbled upon these while searching for an Eco Tools brush a couple of years ago.
These brushes range from approx. $6 - $16 on Amazon and are worth 3 times the price. I am so glad that I didn't buy a MAC 187 brush first. The Bdellium 957 is the PERFECT stippling brush and blends out my liquid foundations flawlessly.
The 776 works brilliantly as blending brush similar to the MAC 224 and the 781 Crease brush is my eyeshadow workhorse.
All of the brushes are super dense and uber-soft. They pick up the various products beautifully. I find that I'm using less product with these brushes! The handles are comfortable to hold. They are damage, chip, and breakage resistant. The anti-bacterial coating protects against mold, fungus and bacteria that can gather on brushes. I have had very little shedding. Just a stray bristle when I first washed a couple of the eyeshading brushes and one of the blush brushes. I've had absolutely no shedding since and I've been using and washing these for 2 years. I have the full Studio Line set but have listed below my personal favorites:
Finishing and Blending Face Makeup Brush #955 Crease Eye Makeup Brush #781 Tapered Blending Eye Makeup Brush #785 Shading Blending Eye Makeup Brush #776 Large Shader Brush #774 Smudge Brush #755 Concealer #945 Bronzer #922U Precision Kabuki Airbrushed Effect Brush #957 Pencil Shaped Blending Applying Eye Makeup Brush #780
I'm so glad to finally have a chance to review this fabulous line on Beautylish. I've gotten a few questions about them. I've purchased these brushes as gifts for several of my family members and they also love the quality from Bdellium.
---