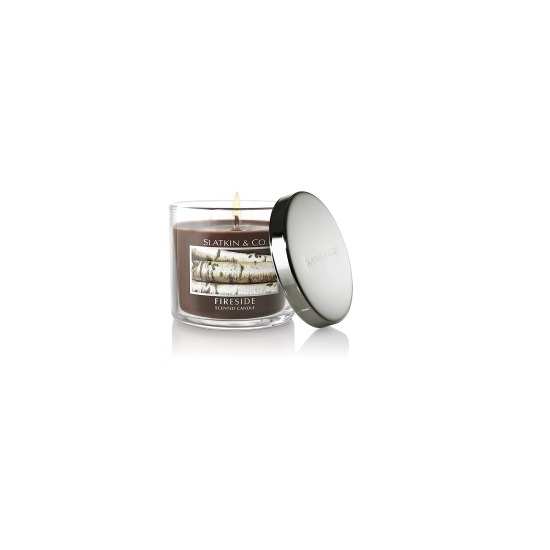 Rollover image to zoom
Reviews

Smells Wonderful
I seen this candle at the mall and I loved the scent! I definitely have to purchase this candle in the near future. Let me say it is worth buying because it has a delicious smell

I love these candles!!! My favorite is the Frosted Cupcake<3333 They are a bit pricey but, I try to find out when they have the 2 for $20 sale. They smell so amazing & my house will smell like the candle for the whole day, & my only downfall the don't last very long for the price you are paying unless you are buying them cheap from a outlet store :/

Amazing
I usually make my own candles at home (odd hobby, I know) but nothing compares to these. I like my candles knock-your-socks-off strong, and these are exactly that! Lighting one will fill my entire house with whatever delicious scent I choose, and it can linger for a day or two after burning the candle itself. They are so amazing!

Gabrielle M.
Feb 06, 2012
THE BEST
I love these candles so much! I'm kind of a the stronger the smell the better( in the home anyways) because I have three dogs, and these help mask that smell. Yes they are kind of spendy as far as candles are concerned, but Bath and Body works is always having a sale it seems like on these candles. So when bought in "bulk", it's cheaper.

They do smell great, but they're expensive for the quality
I went on a scented candle frenzy this fall thanks to Elle Fowler on youtube. Some smell a bit chemically, like most candle brands, but most of them are absolutely divine. I loved a lot of them, but my favorite is Kitchen Spice. I have only smelled the fall scents, so I hope to go back soon and smell some more fruity spring-time ones.
The problem with these is that the three wick candles can get really messed up if you don't burn them right- and Elle also mentioned this in one of her videos. Basically, one or two of the wicks will go out, and so they will burn unevenly. Once this happens, eventually certain sides of the candle just can't burn anymore, and puddles form, and it just makes.. a big mess. I know I'm doing a bad job describing it. Anyway, my mom said she doesn't experience that with Yankee, and that it happens to her with cheaper candles. Now that I know I'm not the only one who has this problem with B&BW candles, I feel more confident in saying that the quality doesn't match up to yankee candles. Yankee is more expensive, but not by much. It might be more worth it.
I've seen B&BW have a lot of sales on these, at least online. They come and go quickly, but you can get candles for like half the price (basically a three wick for the price of the medium sized one.) I definitely recommend that if you purchase these, you wait for a sale because a sale WILL come around, and you'll get your moneys worth that way.

I have quite a few of these, and I always find myself never burning them. I know that Slatkin and Co candles are the "candles to have" but I am not impressed. I always feel that my room has an OVERWHELMING aroma after burning these. The scents are nice, but after a while they can smell generic and overpowering. These candles are great for filling an auditorium, not a single room. My whole house will usually smell if I burn it for a small amount of time! I would recommend Voluspa or Diptique. Everyone has different preferences though! I do like though that the candles are so big.

Good, but not the best
I bought homemade cookie a few months ago and it hardly smells like anything when it burns. But then you have discounted scents like Island colada and Caribbean Escape that smell as soon as you take the lid off..... I'm kind of on the fence about these. I think Yankee Candles are better.

Smells soooo good!!!
These Bath and Body Works Candles are the best!!! Not gonna lie all their fall and holiday scents were amazing!!! I light it up and in less than 5 minutes my whole house smells great and any odor that you may have around the house goes away quickly!!! Forget Yankee and all those other name brand candles!!! Bath and Body Works Candles is were its at.....lol!!! PS.... I love Marshmallow Fireside, Leaves, and Merry Mistletoe to name a few!!!
---