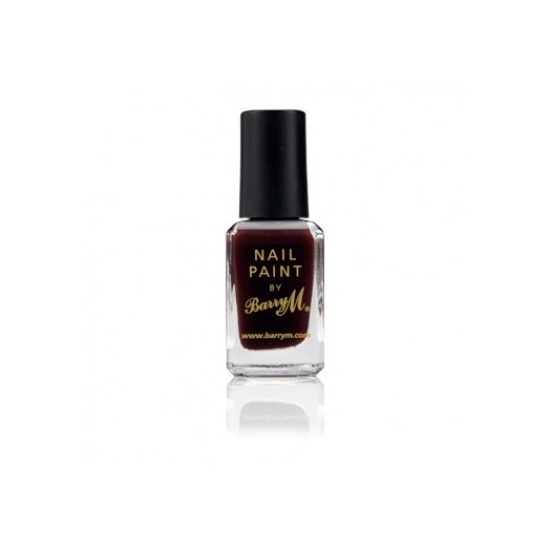 Rollover image to zoom
Reviews

Not-So-Quickly Does It!
Barry M Nail Paints are my favourite brand of polish because they are great value, and deliver an excellent finish. That being said, if you intend to use them, you ought to have time and patience - I own many of the colours in the range, and whilst some dry in seconds, others will take ages! But I honestly would recommend them for the sheer quality of the product. They last for ages, the colours are bold and varied - there is a huge array of shades, seriously - and you can build up a nice little collection without breaking the bank!

Love all of them
I love these nail polishes. They are cheap and last long. I found them in London, (I'm italian, BarryM doesn't exist in Italy...). I bought: Mushroom, Mint Green, Cyan blue, Navy, Grey, Racing green and Crackle - Purple. They are pigmented (Mint green less than others) and have a very range of colours. :)

Love these polishes!💅
I am in love with all Barry Ms collection and especially the nail polishes! There is such a vast range of colours and I have many. These polishes are soo colourful and I love all of them!!!

Some colours are better than others!!
I have quite a few nail varnishes from Barry m but I recently bought the bright yellow and it took 3 coats to get a vibrant colour! I think 3 coats is just too much to have to do! The darker colours are much more pigmented which means 2 coats max, which is good! I have also bought the Barry m Gelish turquoise polish for the summer so I hope it is better than the yellow!

Love barry m nail products very colourful and only like 3.99 amazing pigment doesnt need more than 2 coats like some other nail polishes (essence) lol. Love this brand
---