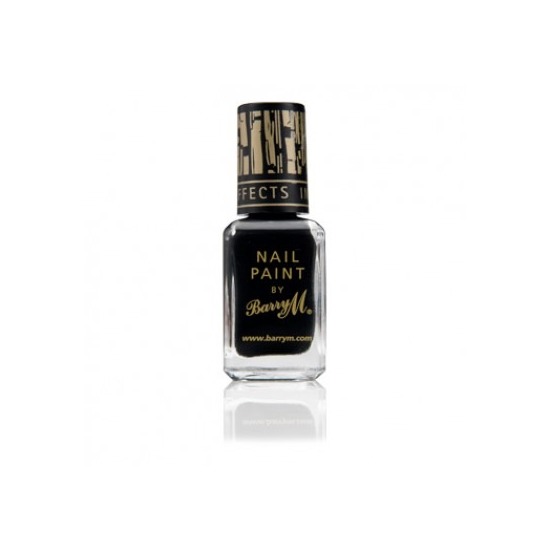 Rollover image to zoom
Reviews

Allows you to create eye catching designs with minimal effort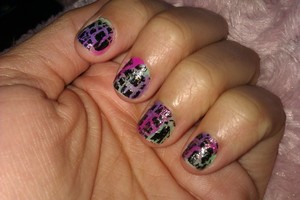 I love crackle nail polish - it allows you to create eye catching designs with minimal effort. You'll notice when you open the bottle that the texture of the polish is not like normal nail polish, it's a little more gluppier but don't let that put you off. Make sure that you have enough polish already on your brush and paint it on your nail, making sure not to re-paint over where you've already painted. If you're a fan of nail art but don't have the time to spend on drawing designs then this is defo worth the investment!

I love crackle polishes
I love this crackle paint, one of my favorites. I saw a girl on YouTube from Ireland use it. Knowing some ppl from the UK, I used my connections to swap with her, and recieved one of these. These come in an impressive array of shades. She sent me the blue one. I feel this has the most even crackle. My advice when using these crackle paints is to wait for the base color to become solid, even for 24 hours as the case can be, before top coating with crackle for best results.

I really like Barry M and when i heard this crackle nail polish was out i was very excited! But when i bought it (i got it in white) i wasnt as imperessed. It is a good idea but when you put it on it can look abit clumby which isnt good! I think you have to get it excactly right for it to look good! On the nail polish even though the models nails look amazing the products doesnt turn out as good as that! It is nice for a few days but after a few days myne started drying up and looking a bit tacky (Not Good!!) But all together it is a good idea :) x

Can be a little tricky
I bought the crackle polish when the craze started, as I'm not so good at nail art, I thought it would be great. The idea is that you paint just one coat of the polish on and it dries to a crackle. The crackle does last, and looks great, but you have to get it right, otherwise you end up with huge chunky blobs. The brush is really skinny, which makes it hard to paint just one coat as sometimes you can go over what you just painted by accident. The polish also dries, in my opinion, far too quickly, which means you could end up painting on more than one coat, resulting in blobs instead of crackle. However, you do get the hang of it after a few tries, but that doesn't mean you'll get it perfect every time. I would recommend this product to beginners, as its fairly cheap so you can keep trying with it.

:O :| :(
I usually love Barry M, but these nail effects quickly began to bore me. The product is fine for what it is, but as it dries to a chalky glob on your nail instantly, you have to work fast with it! Also, if you're like me and not a professional nail art designer, you occasionally miss out parts...Well this product leaves no room for error, your only option is to get it right first time, have an incomplete/imperfect nail or wipe it off and start again until you get the hang of it.
Also, as soon as you apply, do not..and I repeat..The novelty of having cracked nails quickly faded, as even with a top coat the polish still chips. I got the pink and black colours in this, however the pink looks 'gauky' and 'clumpy' on my nails, if you have to buy this product I recommend the black.
---