Flawless Application Face Brush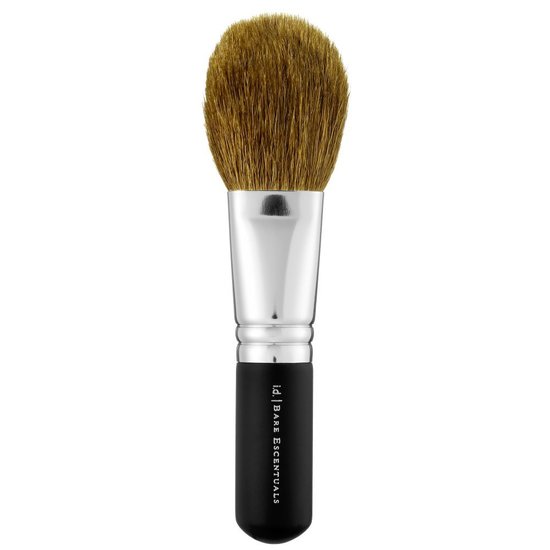 Rollover image to zoom
Reviews

Great!
It's a good brush with a wide range of usage! I use it for my Bare Minerals Mineral Veil, but you can build up a nice coverage with your mineral foundation as well, use it for blush and bronzer, you name it! If you take good care of it it will last a long long time! If you want a good brush that can be used for multiple purposes, this is the one to buy!

Everyday use
This is a great brush that I got from the starter kit from Bare Essentials. I use this daily, but I don't use this to apply the foundation, instead I use this to apply my HD powder to set my makeup. This is a soft brush that is very dense. This brush is also a bit shorter than the standard makeup brush, so I find that this is easy to store in my brush roll against all the other larger brushes that I have. I find that I've able to pick up just the right amount of product on my face with this brush. I have had this brush for over 2 years, and I've washed it constantly. This brush for some reason does not shed at all and it washes great. The brush dries quickly and also the shape remains the same. I would recommend this brush for powder, blush or even some all over bronzing.

Long lasting Brush
I have had this brush 3 years. I've cleaned it with antibacterial hand soap, dish soap, face wash, and shampoo. This brush is indestructible! I have had no fall out and it's always super soft. It is a light to medium coverage brush that I use for finishing powder, blush, bronzer, or shimmer. I love love this brush!

Great Brush
I always end up getting these in the Bare Minerals kits and they do not disappoint. They are soft and pick up product really well. They give an even application every time. Ive had mine for about 6 months now and have not had any problems with bristles falling out and I was them regularly.

Pretty amazing!
I love this brush! It blends so well. I use it only for my warmer from the starting kit I purchased. It was just a really great brush. I will recommend this brush to anyone who purchases bare minerals
---