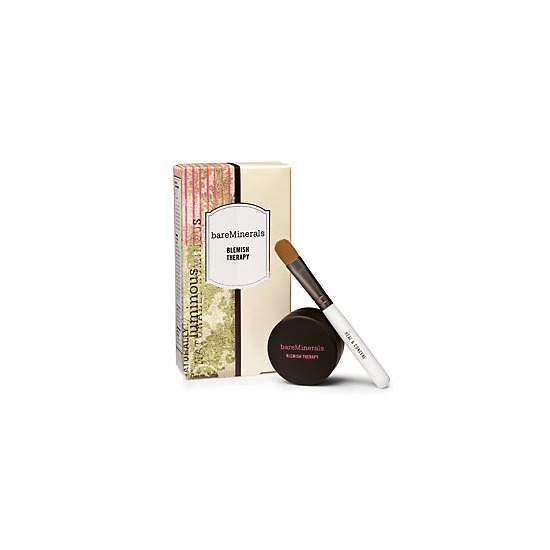 Rollover image to zoom
Reviews

Didn't work for me...
I have very fair skin...(keep this in mind) I love Bare Minerals products and was looking foward to trying this one for my breakouts. After using it, I didn't really see/feel a difference. The smell was not too great, either. (smells like sulfur) I'm sure it works well on people with darker/tanner skin, though.

Bianca Nicole C.
Jun 07, 2012
Dissapointed!
This product didnt work I used it constantly but it didnt work plus it smelled funny I will never buy this product again. Too expensive and it didn't deliver. The texture was too fine and didnt cover very well.

I was really surprised to see this product work. It not only minimized my pimple, it disappeared in two days-- sometimes over night! Also on me it's a good blemish concealer --If it doesn't match you skin you can added it under or over your foundation just make sure to blend well!

MY PIMPLE IS GONE!
I've been having random breakouts lately because of the SPF I was using. A pimple appeared right in the middle of my cheek and it actually hurt a lot. My co-worker actually recommended this to me, and to be honest I didn't have high hopes for the product.
On a whim, I gave it a try. I applied a little bit before I left for home. The next morning the redness and swelling had significantly gone down. It had only been one night, but I was extremely impressed.
It is a really small container though. I wouldn't recommend this to someone who has large problem areas or breaks out often because it wouldn't be worth the $18.
---