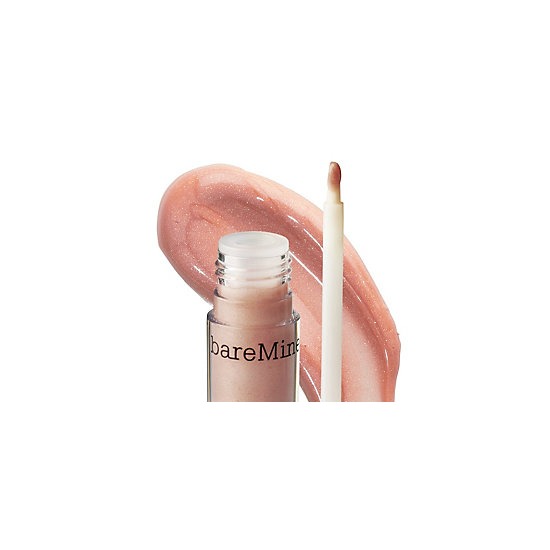 Rollover image to zoom
Reviews

Christina L.
Dec 18, 2011
On my top 10 list!
Bare Escentuals is an incredible line, and I love their lip glosses! It was one of my first Bare Escentuals purchases. They are a bit thick but it's still worth it. The color pigmentation is awesome and I love the choices available. They are a decent price and worth every penny. They give you a lot of product as well.

Lasts All Day
This gloss is really thick but it lasts much longer than my other glosses do. I absolutely love the applicator brush. It makes it easier to apply. My new favorite gloss!

So, so good
Sugar plum is just one of the four shades of this gloss that I own! My absolute favorite came in a gift set , and it's called cherry pie. It makes my lips look perfectly full, and the red shade is just right. I don't have to apply is constantly, and the only downside is that it's slightly sticky. But, I wear it over a little Chapstick, which usually helps combat the stickiness. Sugar plum is another favorite. I received it as a Christmas gift, and it's a shimmery plum shade that works well with my skin tone. I actually love mixing these glosses together, so I can meet in the middle color wise Third is sugar cookie. I must say, I don't prefer it on its own because my lips are a bit too dark for it. But, I like it mixed with the plum, so my lip color isn't too light. The shade would work well on an olive skin tone. Lastly, is apple butter. Even the name is scrumptious. This came in the set that included cherry pie. It's a nice bronze, brown shade that works well with my skin tone. I didn't like it initially because I'm used to darker lip colors, but it's still a fabulous shade. I highly recommend these glosses because even if one shade doesn't work out, there are tons to choose from. I guarantee there will be at least one that works for you.

Great!
When I first got this lipgloss I hated it! I'm talking with a passion! It smelled nasty it was gloopy and thick and well I never gave it much of a shot. Now, I love this! It lasts for a long time and I got over the smell. The only reason it's not 5 stars is because it is really gloopy and thick. I love how it has a brush applicator. This is a wonderful gloss that you don't need any lipstick with. It gives off great pigmentation. I don't like the price either, but then again BE is SOOO expensive. I don't think I'll repurchase it because of the price, it is it a nice luxury. A great dupe for their line is ELF Glossy Gloss! It is thin and it has a wonderful smell and is only...HELLO! 3 dollars! It has a brush applicator too. ~Kirbie
---