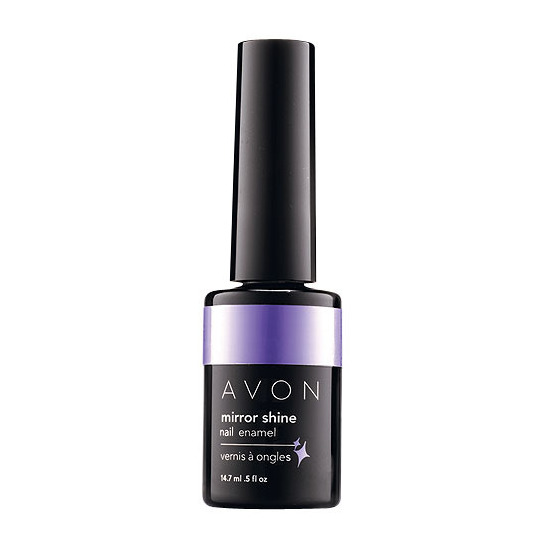 Rollover image to zoom
Reviews

So unique!!! i have never seen another brand come up with the same kind of shiny effect that these have. they literally do shine like a mirror! i have every color! the only thing is i wish they had a silver. And you only have to do two coats max! they also dry really quick too!

These polishes are phenomenal! They have like a metallic finish and they last for a good amount of time. I use OPI top coat and I can get about 7-10 days out of all Avon polishes with the exception of minimum chipping around the tips.
All Avon products are available on my online store at http://youravon.com/dawnsantamarina and remember, free shipping on all orders over $30! =)

Avon Mirror Shine in Polish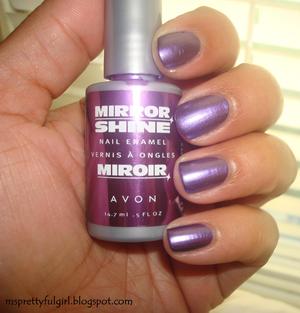 I have the old bottle of this nail polish. I've had mine for such a long time and I just used it the other day and it's still good as new. I have Polish and it's a purple shade. I love it. It does give you a "foiled" appearance and the color is very opaque. The finish is not as glossy or shiny as I would like but the metallic finish is awesome. The application is wonderful. One coat is enough to get the right coverage. I think it even dries rather quickly. I like it.
---