Ideal Shade Liquid Foundation SPF 10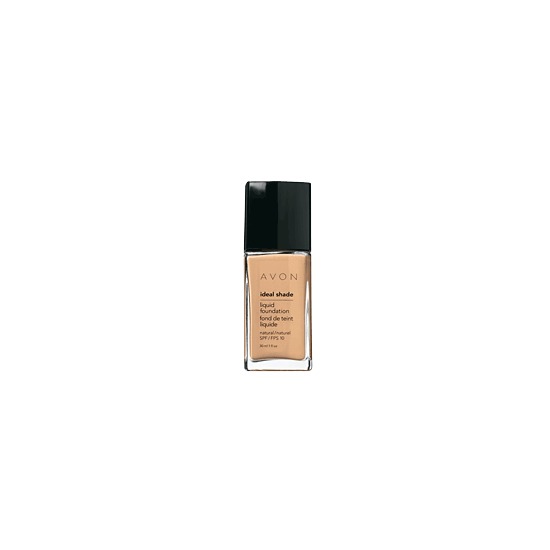 Rollover image to zoom
Reviews

Best foundation I ever used!
Honestly it's the best foundation I ever used. Perfect color match. I am in Caramel. Medium Coverage. It's dries matte. Minimal flashback in pictures. Can't complain at all. It's really flawless! Best foundation I ever used honestly. Plus it feels so light on the skin!

HakaGlamz M.
Jul 24, 2013
I have this in 2 shades that I mix to get my true colour match, its nice, I like it! This is my 1st foundation i've brought from Avon, and so far i'm really loving it. It leaves a nice matte finish, I have oily skin so that helps. I finish it off with pressed poweder to set it. I agree! You need to give it a good shake before apply it.

Great selection of colors, light formula.
I really like the shade match for darker toned women. This foundation needs to be shaken before applying and is a little thin so beware when you pour the product.
The coverage is medium, but feels very lightweight. With one light coat, I only needed to spot conceal a couple areas for a flawless look.
You do need to beware of transfer with this foundation. I set mine with powder, but when I tested it on its own it transferred on everything!

full coverage, dewy finish
I like it and I am in love with it, I does give full coverage and the finish is soft and dewy, I have combination skin, but most times my skin is plain oily. When I set it with my powder however it looks totally gorgeous and I love the appearance. I stipple it on with a damp wedge and finish it off with powder and I am rocking a gorgeous flawless skin in any light day and night and it last for a really long time if you do it right :)
---