Ideal Shade Concealer Stick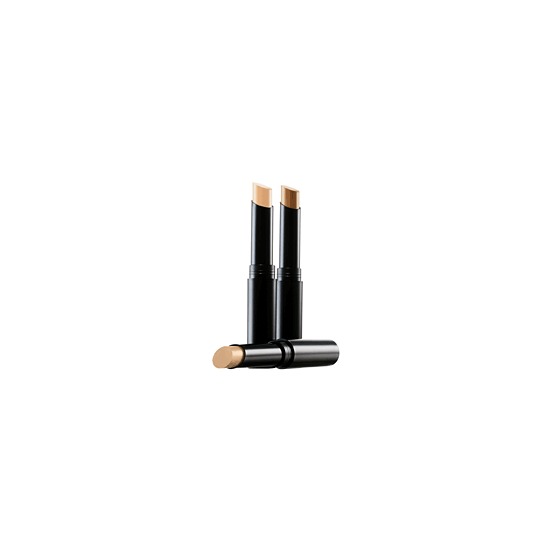 Rollover image to zoom
Reviews

Love It
This concealer provides great coverage and goes on smoothly. Plus I can actually find shades both darker and lighter than my actual skin tone, which is awesome for persons with darker complexions. The only "issue" I had with the concealer was the tube itself. After a few uses I could no longer retract the concealer back into the tube. I have to use a q-tip or concealer brush to push it back down once I'm finish.

Fav concealer!
I love this product I use it to conceal and create hi lights. The application is easy and it blends flawlessly. My mom was using a diff concealer but ever since I did her makeup and used this concealer she immediately purchased this one. I will deff get this again and I would strongly recommend this product to others.

great concealer, bad packaging
I tried this on a whim, and was totally impressed. The coverage is good. It blends well, and feels weightless on. It also has really good staying power. I had been using revlon photo ready, which I really liked a lot. I found this one from avon creamier, and lasted longer. My only complaint is that after a week it broke in the tube, and smeared out the tube. This makes it much more trouble to apply. I will most likely depot it.

I've been using Avon products since I was a little girl. A family friend was an "Avon lady". I really love Avon products because they are practical, easy to use, and of course BEAUTIFUL!
Buy makeup and much more at my webstore:
Free Shipping with code: FIRSTREP
http://www.yourAVON.com/EmilyMeza

conceals for real!
I have bags ok, I have dark circles and these come from my 7 month old and when I whip on my ideal flawless concealer and dab on my magix illuminator I a stupefied by the results. I get total coverage and I use it under my eyes, on acne scars at the sides of my nose and at the corners of my mouth for a more evened tone.

great
i actually just got mines 2days ago nd i love it! at 1st when i was ordering i was a little worried i wasnt guna like it but when i actually tried it man....its a gud amount its not to creamy but not to drying either it blends in great im in love ...and the price not so bad if im not mistaken its like $6 and sum change try it =)

Got it in Chestnut and Deep....great concealer
Finally a concealer from Avon that matches my skin-tone! I got this in Chestnut and it matches perfectly! I use deep as a brow highlight and (sometimes) eyelid primer. I like that it is in a stick formula and is easy to apply. It blends very well and covers my dark spots perfectly.
I'm very happy with this concealer....will definately re-purchase before they discontinue as they are known to do!

This is one of the few concealers I have found that actually works to hide the dark circles under my eyes. I have a genetic disposition to dark circles and having went through chemo didn't help them. I've tried all kinds of things and this is the one I keep coming back to. I use a yellow underneath this and it is flawless.
---