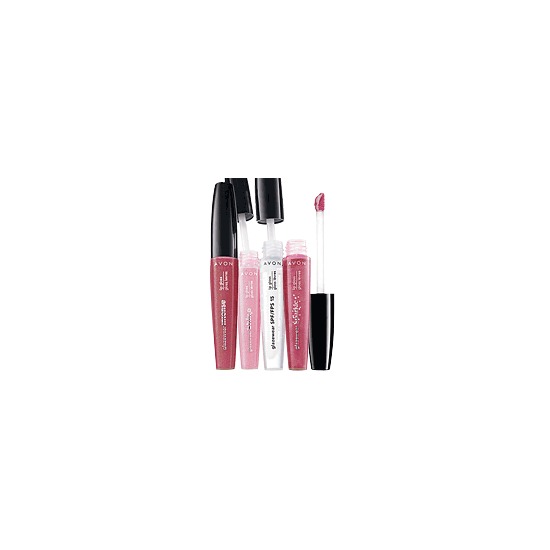 Rollover image to zoom
Reviews

I am a new AVON rep.
I've been using Avon products since I was a little girl. A family friend was an "Avon lady". As others have noted, this lip-gloss is a great go-to for everyday wear. I really love Avon products because they are practical, easy to use, and of course BEAUTIFUL!
Buy makeup and much more at my webstore: http://www.yourAVON.com/EmilyMeza

3 awesome finish: dynamic dazzle, intense colour, super shine
I love these ever since high school and that was a long time ago, I started off with two colours rave [dazzle] and raisin glaze [intense] and since I started selling Avon I have built up my collection to 18 [inclusive of limited edition ones and the 24K edition. great colours, super payoff and very affordable. try it - no sticky formula and no icky build up :D

I have about ten different shades of these and am always purchasing more! I'm an Avon Rep and I totally stand by this product! My online store is http://youravon.com/dawnsantamarina if anyone is interested in purchasing these products!
These glosses are never sticky at all! One of the best lip glosses I've ever tried and they now have I believe four or five different finishes, the newest being similar to a dazzle glass from MAC. Great color selection as well, and they are usually on sale for like 2.50! Great deal from Avon with this one!

cheap but good
This is perfect when you are on a budget and want that shimmery gloss finish that stays put. This is actually a good dupe for the smashbox lip enhancing gloss but a cheaper version. The only difference with the two is that this is thicker, but its a small price to pay for good color payoff and staying power
---